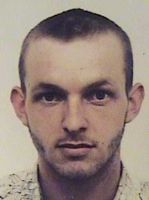 Dr
Michael Lawrence
Biography
BA English Literature (University of Leeds) 1995
MA English Literature (University of Leeds) 1997
PhD Film Studies (Middlesex University) 2009
Role
Lecturer in Film Studies
My research and teaching interests include: international cinemas, particularly world cinemas of the post-war period and Hindi cinema of the post-independence era; and histories and theories of film stardom and screen performance, particularly the work of non-professionals, non-actors, children and animals.
My current research project focuses on the figure of the pitiable child (the orphan, the urchin, the ragamuffin) and the emergence of 'world cinema' from the early 1940s to the early 1960s, from Journey for Margaret (1942) and Shoeshine (1946) to Dondi (1961) and Ivan's Childhood (1962). This study considers the relationships between performances by children in international cinema, the popular mediation of humanitarian crisis and relief, and the 'politics of pity' (Hannah Arendt) that shaped post-war cultures of compassion. I have presented conference papers related to this project at Bristol, Glasgow and Boston.
My article on the 1958 Hindi-language film adaptation of Johanna Spyri's children's novel Heidi was published in 2012 in the Oxford University Press journal Adaptation.
I have explored the history of transnational musical elements in Hindi film culture in my chapter on Indian cinema in The International Film Musical, eds. Corey K. Creekmur and Linda Y. Mokdad (Edinburgh University Press, 2012).
My monograph on the Indian actor Sabu will be published in Summer 2013, as part of the British Film Institute's Film Stars Series.
I have recently completed an essay about infancy and film acting, as part of a special dossier of essays on children and performance that I have co-edited (with Susan Smith) for the journal Screen (2013).
I am also co-editing (with Laura McMahon, University of Aberdeen) a collection of essays called Animal Life and the Moving Image (currently under consideration).
Earlier publications include: an exploration of Austrian director Michael Haneke's presentation of animal life and death (and human actors and stars), published in On Michael Haneke, eds. John David Rhodes and Brian Price (Wayne State University Press, 2010); a study of the Taiwanese actor Lee Kang-sheng and 'non-professional' performance was published in Chinese Film Stars, eds. Yingjin Zhang and Mary Farquhar (Routledge, 2010), and translated into Chinese for Peking University Press in 2011; an essay about screen nudity, film censorship and John Huston's The Bible: In the Beginning ... (1966), published in the online journal World Picture in 2010; and a discussion of screen space, suspense and the transition to sound in Tod Browning's The Unholy Three, which appeared in The Cinema of Tod Browning (McFarland, 2009).
I currently teach four courses: Issues in Film Studies 2: Global Film Cultures; Location and Cinema: Indian Cinema; Animals in Film and Television; Adaptation: Filming Fiction.
My Office Hours are MONDAYS at 2-3pm and FRIDAYS at 2-3pm.