Turning Laboratories into Factories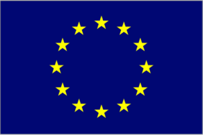 The University of Sussex is proud to be a partner in the LabFact Project. LabFact involves multiple academic institutes in the France (Channel) England region, bringing together world experts in flow chemistry using reagentless techniques.
Aims

LabFact aims to produce chemical scaffolds targeted to the needs of regional industries and to assist in the development of instrumentation and methods for targeted flow and reagentless synthesis.

Vision

LabFact's vision is to produce these scaffolds with little to no waste using flow and reagentless techniques. In combination, these can reduce costs and waste streams while enhancing sustainability and reproducibility.

How LabFact can help SMEs

LabFact can help Small and Medium Enterprises (SMEs) in the Region by assisting in the development of sustainable chemical production methods, adding fine chemical products to their portfolio (under licence), and assisting with instrument development to meet common sustainability needs in the FCE region.

Expertise

| | |
| --- | --- |
| Techniques | Chemistry |
| Electrochemical synthesis | Target oriented synthesis |
| Photochemical synthesis | Clean routes for industry |
| Thermochemical synthesis | Organofluorine chemistry |
| High pressure chemistry | Heterocyclic synthesis |
| Flow chemistry | Cycloaddition reactions |
| Microwave technology | Mechanistic understanding |
| Mechanochemistry | Organocatalysis |
| Array synthesis | Heteroatom chemistry |
| Daisy chain reactions | Cascade/ domino reactions |
| | Scaffold design |
| | Organic materials |

LabFact Events

2019

Industry Launch - Southampton & Rouen
Flow Chemistry Showcase - Southampton & Rouen
Reagentless Synthesis Summer School - Sussex & Caen

2020

Photochemistry & Electrosynthesis in Flow

Showcase: Southampton & Caen
Summer School: Southampton & Rouen

2021

High Pressure & Mechanochemistry

The events above are aimed at industrialists in the France (Channel) England region but are open to all EU nationals. Delivered by experts in academia and industry, their focus is on using flow techniques and reagentless synthesis to make fine chemicals. If you work in that sector, or wish to showcase your wares and increase your visibility within it, do contact us.

LabFact Partners

University of Southampton
Southampton Chemistry has expertise in using various reagentless techniques in flow. It is world renowned for electrochemistry and has developed two commercial flow electrochemical devices. It also has an impressive track record in developing new thermal and photochemical transformations in flow.

University of Caen Normandy & ENSICAEN
The Laboratoire de Chimie Moleculaire et Thio-organique has expertise in heteroatom chemistry with specialities in phosphorus, sulfur and fluorine chemistry, and in the synthesis of modified natural products used in healthcare. LCMT is a member of the French fluorine (GIS-fluor) and GDR phosphorus groups with close ties to European industry.

University of Sussex
Sussex Chemistry has expertise in microwave synthesis, flow processing, materials chemistry and drug discovery. It has a world renowned translational drug discovery group and has received two Nobel prizes for Chemistry in its history, one for the discovery and reagentless production of Buckminsterfullerene (C60).

University of Rouen Normandy & CNRS
The Chimie Organique et Bio-organique: Reactivite et Analyse laboratory, COBRA (IRCOF), has expertise in micro­fluidics and electrosynthesis with worldwide recognition in the field of high pressure activation. COBRA has connections with three joint laboratories with pharmaceutical and chemical companies and 4 start-ups.

Pareon Chemicals
Pareon Chemicals was founded to supply unique chemical scaffolds and world-class synthetic expertise to the pharmaceutical and materials industries. Pareon has expertise in the design of commercial synthetic routes to complex scaffolds and in cascade reactions and thermal techniques.
Contact Us
If you are an SME in the France (Channel) England region and would like to know more about engagement with LabFact, please contact us:
E: labfact@labfact.eu
W: www.labfact.eu
T: UK +44 (0)23 8059 7314 / France +33 (0)2 31 45 28 96 / +33 (0)2 35 14 60 24
Acknowledgement
The project is funded via the European Regional Development Fund (ERDF) lnterreg V Programme from which it will receive up to €3,959,513.