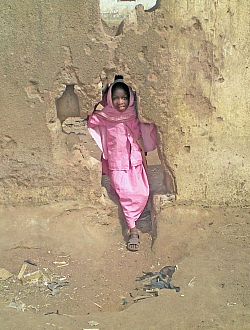 ASPER was a research collaboration between the Adamawa State Universal Basic Education Board and the Centre for International Education (CIE) research centre within the School of Education and Social Work at the University of Sussex.
Adamawa State in north eastern Nigeria was acclaimed as the highest performing state following a national education audit of basic education provision in 2010. It was placed second in 2009 and 2008.
The state has seen an extensive school building programme, the provision of free school uniforms for female students and capacity building initiatives for teachers - all of which has successfully encouraged more children into classrooms.
Despite considerable progress towards 'Education For All' goals, the Executive Chairman of ADSUBEB, Dr Salihu Bakari, declared a 'state of emergency' in education in Adamawa State where issues of access to education remained serious for many children, especially girls.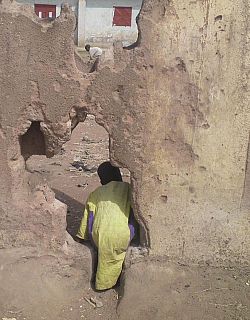 ASPER research objectives included:
The provision of profiles of selected case study schools
The development of multiple stakeholder perspectives on improving school access and quality for girls
The development of theoretical insights into the social and institutional processes relating to the schooling of boys and girls
To provide the Adamawa State Basic Education Board with an evidence base to inform policy and intervention and for future monitoring
Within Adama State's multi-ethnic population, issues of educational access and gender interact with other social variables such as religion, ethnicity, language, socio-economic status and lifestyle.
The project conducted a preliminary exploration of access, education quality and outcomes in Adamawa State primary schools, with specific reference to gender. Both qualitative and quantitative data was gathered in selected case studies from different zones across the state to explore the factors that influence access.
In-depth case studies focused on social relationships and processes within and between schools, their local communities and education administration.
Key research themes included:
Access: admission, attendance, retention, completion and educational quality
Out-of-school and in-school environmental factors
Gender and its relationship to religion, socio-economic status, ethnicity, language and lifestyle
Reports
Adamawa State Primary Education Research (ASPER): Final Report [PDF 3.69MB]
Adamawa State Primary Education Research (ASPER): main report (without appendices) [PDF 2.14MB]
Adamawa State Primary Education Research (ASPER): executive summary [PDF 382.62KB]
Adamawa State Primary Education Research (ASPER): case study reports [PDF 1.65MB]
Contact
For more information on this project contact the project leader, Dr Mairead Dunne:
E: Mairead.Dunne@sussex.ac.uk