Study abroad as a Sussex student
A year or term abroad gives you the opportunity to study at an international university or work in another country. You'll experience another culture, improve your language abilities and gain career skills.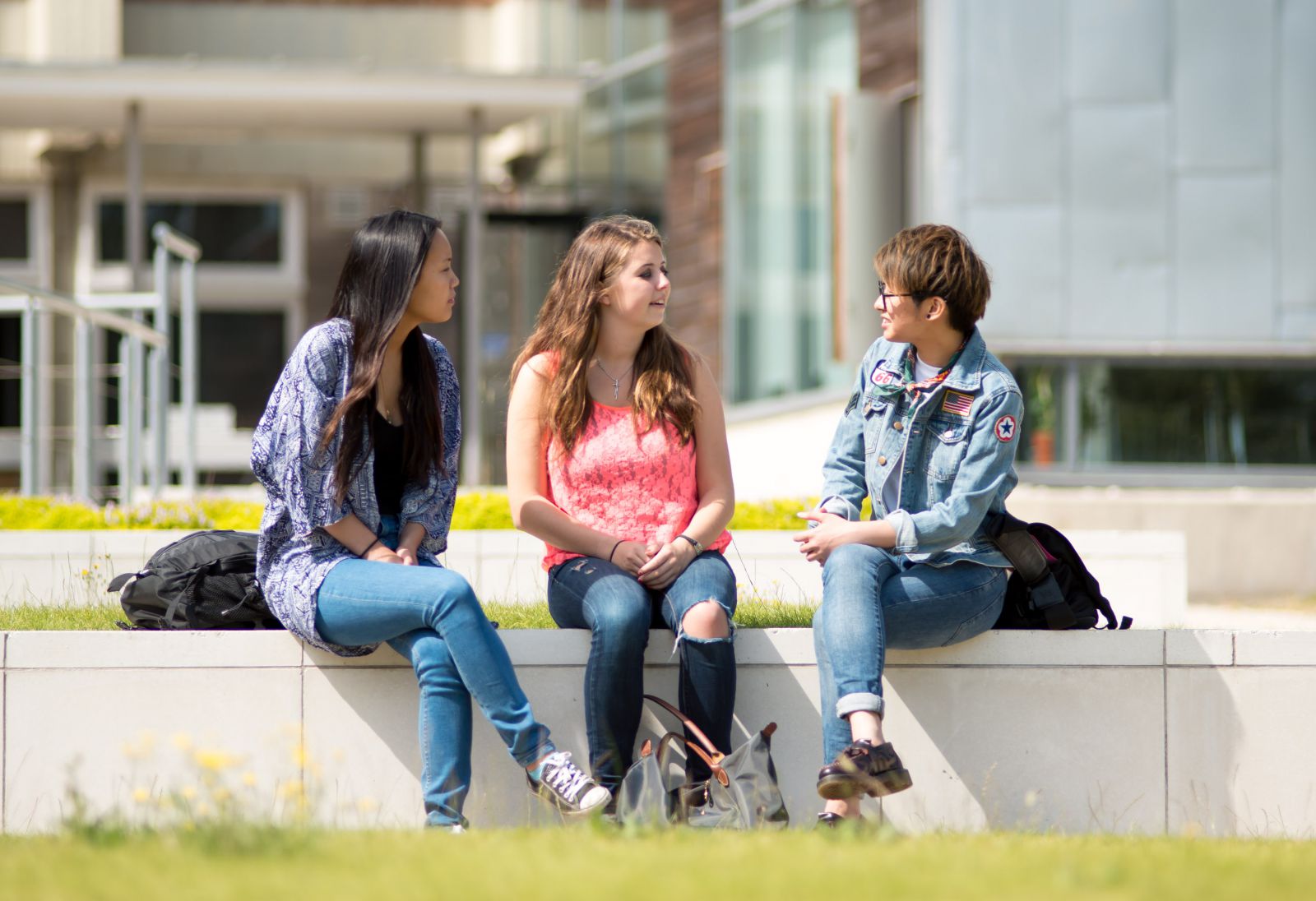 We have one of the best study abroad programmes in the UK with over 140 universities worldwide for you to choose from.
This includes high-ranking universities in the United States and an extensive range of study opportunities in Europe, Latin America and Asia.
Study abroad options
Where you can study abroad will depend on your course and the availability of places at the partner university.
A year or term abroad prepares you for a variety of jobs, with former Sussex study abroad students going into careers in translation, humanitarian work and teaching.
Four-year courses with an integrated year abroad
Your year abroad is usually taken in Year 3 (between your second and fourth year). Courses with an integrated year abroad include:
American Studies courses. You can study at over 50 North American universities including UCLA, Berkley in California and the University of Miami
Modern language courses. You can study at a European university through the Erasmus + programme or at a university in a country where your language of study is spoken.
You can also teach English as a British Council language assistant or do a work placement in a country where your language of study is spoken
Voluntary year or term abroad
If you decide to do a year abroad, your course is extended to four years and you'll go abroad in Year 3. If you choose to do a term abroad, this is taken in the first or second term of your second year.
Even if you don't speak another language, there are plenty of destinations for you to choose from. You can study at:
English-speaking destinations like the US or Australia
our partner universities in Asia, all of which offer courses taught in English
selected universities in Europe, particularly Sweden, Norway, Germany, France and Spain, some of which have academic courses in English.
Summer schools
You can do a summer school programme at any point in your course. These are normally three to six weeks long and you can go to China, Hong Kong and other destinations.
Contact our Study Abroad team for more information
---
More information about studying abroad:
Study abroad benefits

Broaden your academic studies

You can go to universities in North America, Asia, Australia, Europe and South America.

Studying at an international university increases your subject knowledge and exposes you to new ways of learning.

Learn new skills for your future career

Your international experience will make you stand out from other graduates.

Around 80% of employers said they actively sought graduates who had studied abroad (QS Global Employer Survey Report 2011).

A year abroad helps you develop transferable skills including problem-solving, presentation and decision-making skills.

Improve your language skills

If you study a language, a year or term abroad is the best way to improve your fluency in French, Spanish or Italian.

Studying and socialising with native speakers and being immersed in everyday situations will quickly boost your speaking, writing and listening skills.

Even if you're not studying a language, you can still learn a new language at a range of universities.

How to apply to study abroad

You choose where you want to go in the academic year before you study abroad.

For example, if you are due to study abroad in Year 3, you apply for a place at the partner university at the start of your second year of your four-year degree.

You'll apply for a place through the Study Abroad team. They run regular events about studying abroad and can help you decide which partner university is best for you.

Costs and funding

Tuition fees

If you are a home/EU students starting at Sussex in the academic year 2015/16 and you intend to study abroad for a year as part of your course, you pay 15 % of the course fee for the year to Sussex

If you study abroad for less than a full academic year, you pay your normal tuition fees to Sussex. These tuition fees are subject to changes in Government guidance or legislation.

You do not need to pay any tuition fees to your host university for your year or term abroad. You also pay for your flights, insurance, visa (if necessary), rent and other costs.

Grants and funding

You'll still receive your UK student loan or grant for your year or term abroad. You can also apply for a means-tested travel grant from Student Finance England.

If you spend a period abroad through the Erasmus scheme at one of our partner institutions in Europe, you can apply for a non-means tested Erasmus grant to help towards your living costs. See the Erasmus website for the latest grant information.

If you do the British Council language assistant scheme, you'll be paid a basic salary.

Additional costs

If you study abroad for part of your degree, you may have to pay some additional costs (for example travel costs and insurance cover).

This is particularly true if you study abroad in the USA. To study abroad in the US, you need financial guarantees to get the necessary visa.

After taking into account any loans to which you may be entitled, we estimate an additional £3,000 is required for the US.

Other costs include visa fees for the country you are studying in, which change yearly.

Insurance cover

If you go abroad as part of your studies, you are required to have adequate insurance against emergency medical expenses and accidents. We arrange insurance cover for you, for which you are required to pay an insurance premium before departure.

The cost of insurance for the approximate 10-month study abroad period can range from £130 to £200 for European destinations, and £185 to £320 for destinations outside Europe, such as Asia and South America.

The cost of insurance for the approximate 10-month study abroad period in the USA is considerably higher and can range from £400 to £1,500, depending on the institution visited.
Follow our student on a one-minute tour around Seoul:
---
You might also be interested in: