Sussex Research Hive
The Sussex Research Hive is the Library's designated area for researchers, open to all doctoral researchers and research staff. It provides private study areas, bookable meeting rooms and space for information discussion and collaborative work.
SAGE Publications have given funding to support both the Research Hive and the Library's innovative work in engaging with the research community at Sussex. Further information is available from the University's press release.
Three Research Hive Scholars support the area whilst engaging with and fostering the research community at Sussex. The Scholars are on hand in the Hive to talk about the support available to researchers and to find out what users want from their research community. These hours are advertised in the Research Hive and on the events calendar at the bottom of this page.
As part of their roles, the Research Hive Scholars evaluate use of the space and make recommendations for its future development. Please send any feedback about the areas to the Scholars: researchhive@sussex.ac.uk.
Follow the Research Hive on Twitter and read their blog to find out about the latest events and when the Scholars are available.
New Scholars have been appointed for 2012/13. Find out more about them below.
Research Hive Scholars 2012/13:

Charlotte Morris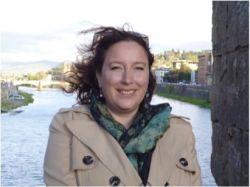 I am in my sixth year as a part-time Gender Studies DPhil in Sociology so I have been at the University of Sussex for a long time now! My research is a narrative study of the intimate lives of single mothers, relating them to contemporary sociological theories of intimacy. It has been a real privilege to hear the stories of so many interesting and courageous women as well as being party to fascinating insights into intimacy in contemporary life. I am currently writing the thesis and hope that there will not be too many more drafts as I hope to complete this academic year. The experience has been exciting and challenging and I have learned a lot about myself as well as my topic so I would value the opportunity to share my journey and learn from the experiences of others.

Frank Verano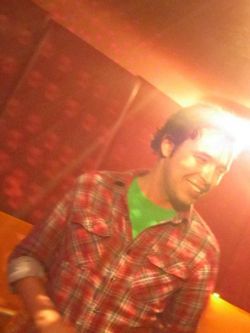 I am a second-year Film Studies doctoral researcher. My research investigates representations of spaces of Late Capitalism in direct cinema, an observational documentary movement of the 1960s through a study of the relationship between the camera, social actors, and the spaces which they inhabit to reveal the movement's fascination with the epoch's transformation of space and place. It will entail an analysis of direct cinema's canonical works, as well as lesser-studied films in need of wider critical evaluation, such as Eat the Document (1972) and One P.M. (1972). I'm discussing the movement in terms of public and private spaces, activated spaces, or spaces of "happenings," and "renovations" to the movement made by late-period direct cinema films.

Rachel Wood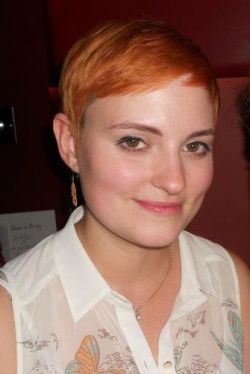 I am a part time fourth year Gender Studies PhD student in the department of Media, Film and Music. My thesis is a qualitative study of women's engagement with sex shops and the products they sell. Sex shop spaces are fascinating sites for performing gender and sexuality; and the products, namely lingerie and sex toys, are marketed and sold in ways that produce particular bodily pleasures and gendered, classed sexual identities. My analysis focuses on how women participate in, negotiate and resist discourses of sexual consumerism through their engagement with sex shop culture. This year I am undertaking my fieldwork, interviewing and going on accompanied shopping trips with my participants.