Sussex Research Hive
What is Sussex Research Hive?
The Sussex Research Hive is the Library's designated area for researchers, open to all doctoral researchers and research staff. It provides private study areas, bookable meeting rooms and space for discussion and collaborative work.
Partnership with SAGE
SAGE Publications have given funding to support both the Research Hive and the Library's innovative work in engaging with the research community at Sussex. Further information is available from the University's press release.
Research Hive Scholars
Three Research Hive Scholars support the area, engaging with researchers at Sussex to find out what they want from their community, and planning events in response.
Sussex Research Hive on Twitter

Research Hive Mindful Woodland Walk

There's a growing body of evidence that so-called green exercise can be beneficial. Mindfulness and meditation can help you focus and help to deal with anxiety.
Sometimes you just need to take a break. So join us on 2 July for a mindful walk among the trees of Stanmer Park, led by Chris McDermott who leads the regular mindfulness sessions at the Meeting House.
Meet us at 1pm at the bottom of the Library Steps, bring walking shoes and get away from it all for a little while - book a place online.
Meet the Research Hive Scholars

Thabani Mutambasere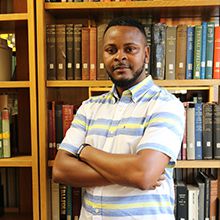 Thabani is entering the third year of his PhD at the Department of International Development in the School of Global Studies. His research seeks to understand influences of the Zimbabwean diaspora on Zimbabwe's civic sphere and conversely, how citizens within Zimbabwe view emigrants and their transnational initiatives. His research also explores dual/multiple citizenships and how those interplay with the way diasporas and their associations contribute to the homeland.
Abigail Rieley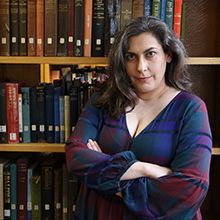 Abigail is in the second year of a part-time PhD. She is researching the evolution of 19th century Irish journalism with a special emphasis on the courts and crime. As a court reporter in the Dublin criminal courts she reported for national and internation print and broadcast outlets and wrote two books about trials she covered. She is also a doctoral tutor on the 20th Century Britain course in HAHP.
Karolina Szpyrko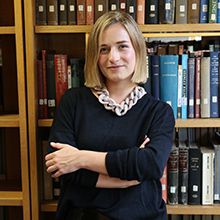 Karolina is a second year PhD student in Media and Communication, currently researching media cultures of Polish feminist protests. Her research examines practices of resistance and obedience feminist activists employ in relation to circulation of their protest memories. Theproject focuses of the on-going feminist movement in Poland which has started in 2016 with mass protests prompted by the Polish government's attempt to restrict the abortion law.