Welcome to the International Summer School Social Programme

We are very much looking forward to welcoming you to Brighton! Our social programme has been carefully designed to make sure you can explore Britain, learn about our history and culture, meet and mingle with other students and most importantly, have lots of fun!
You can browse through the pages on the drop down menu on the left for more information on the trips we offer, you can also read our Going Out guide.
On the 16th April 2018, we will be releasing the full line up for this year's social programme!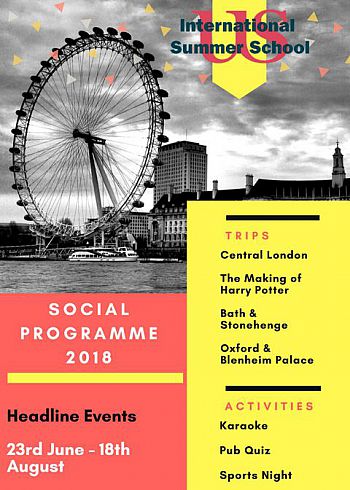 Booking for trips will open on the 4 May. You will only be able to book and pay for trips from this date.
You can see some pictures of our previous trips below.