Rankings
We are ranked in the top 20 in all three major UK league tables and over 75% of our research activity is categorised as world-leading or internationally excellent (Research Excellence Framework 2014).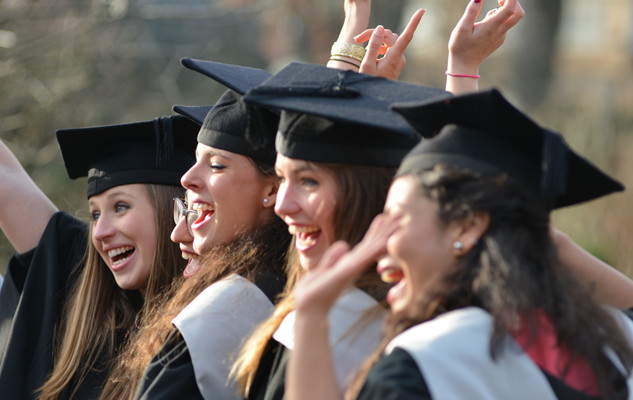 University league table rankings
---
Graduate prospect rankings
---
World rankings
In the QS World Rankings 2017, we have been:
ranked 187th in the world
rated number one in the world for Development Studies
highly rated for research.
---
Student survey and guide ratings
In the National Student Survey 2016, our results included:
89% for student satisfaction
92% said staff are good at explaining things
90% said they have been able to contact staff when they need to
91% said the library resources and services are good enough for their needs.
In The Which? University Guide, we were rated at:
87% (highly rated) for student satisfaction
87% (highly rated) for diverse local nightlife
87% (highly rated) for rich political scene.
In a survey by accommodation providers Student Living by Sodexo, Brighton was ranked the happiest city in England for students, with 93% of University of Sussex and University of Brighton students surveyed saying they're 'very happy' with their education and city life.
---
Research Excellence Framework (REF) 2014
Sussex is a leading research university, as reflected in the 2014 Research Excellence Framework (REF).
Over 75% of research activity at Sussex is categorised as world leading (4*) or internationally excellent (3*) in terms of originality, significance and rigour.
Individual highlights of the REF 2014 results include:
Sussex History was the highest rated History submission in the UK for the quality of its research outputs
the Sussex English submission rose from 31st to 9th across the UK since the last research assessment exercise in 2008
84% of the University's research impact in Psychology was rated as the top possible grade, 4*
Sussex Geography had the most 4*-rated research impact of any Geography submission across the UK.
Overall, the University was placed 36th (of multi-disciplinary institutions) by grade point average (GPA).
---
Teaching Excellence Framework (TEF)
The Teaching Excellence Framework (TEF) is a government-run exercise to evaluate the quality of the undergraduate student experience in higher education institutions in the UK.
Find out more about TEF on the Higher Education Funding Council for England (HEFCE) website.
We were awarded a silver award in the 2017 TEF and, as part of our submission, we were strongly praised by HEFCE for:
our outstanding employment strategy, with the proportion of Sussex graduates in highly-skilled jobs or further study 12 per cent above benchmark expectations
the very high proportion of Sussex students from all backgrounds who complete their course and go on to highly-skilled employment or further study.
As well as our employment strategy and the performance of under-represented groups in our student body, the TEF panel assessors said our award reflects:
our culture that values excellent teaching through career progression, professional development and teaching awards
the significant investment in the University estate and high-quality physical and digital resources that aids student learning
our students' consistent and frequent exposure to, and engagement in, cutting-edge research
optimum levels of student engagement and commitment to learning, secured through excellent teaching and assessment practices.

---
You might also be interested in: