You are part of a network of over 150,000 former Sussex students worldwide and we would be delighted to stay in touch with you to let you know about events, activities and reunions, as well as keeping you up-to-date with the latest news from Sussex.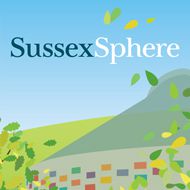 New graduate? Stay in touch with Sussex through SussexSphere.
or
...to update your contact details and stay in touch.
Search for classmates by year and by subject
Get free access to JSTOR's library of academic journals
Book events and make payments quickly online
Upload a photo and personalise your profile
Update your contact details and preferences instantly
Join a community only available to Sussex alumni
Membership is free and entitles you to a range of benefits:
Careers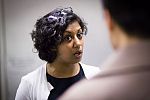 Three years of advice through the Careers and Employability Centre, either in person or online
Access to careers events, workshops and online career materials
An alumni LinkedIn group, where you can meet and network with over 10,000 professionals
Free access to JSTOR's library of online journals, subscribed to by the University, via SussexSphere
News and networking
Our annual alumni magazine, Falmer, and Falmer Extra online.
A monthly eNewsletter
Living or travelling abroad? Find a Sussex contact amongst our global network of alumni consuls.

Success after Sussex: take a look at some of our most notable alumni
Stay in touch through SussexSphere, our secure online portal for alumni
Volunteering
Volunteer positions to involve you in University life, wherever you live
Moved overseas? Can you help at recruitment fairs or be a contact for prospective students in your country?