Equality, Diversity and Inclusion training
Our equality, diversity and inclusion (EDI) e-learning courses are designed to support all staff in their day-to-day work, and promote respect and dignity across our University community.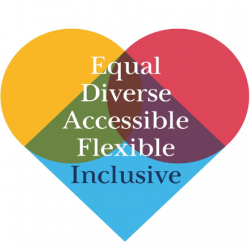 The EDI Unit is responsible for promoting, coordinating and embedding equality, diversity and inclusion at Sussex. To learn more about their objectives and ongoing work to reduce inequality and celebrate diversity at Sussex, visit the EDI webpages.
Go to:
---
---