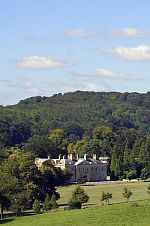 This year's Sussex Neuroscience Day will be held on Thursday May 11th 2017.
**PLEASE NOTE- venue has been changed to Jubilee Large Lecture Theatre.**
This is an internal event providing an opportunity for neuroscience researchers to meet in a cross-School context. This event is for everyone across Sussex Neuroscience (students, post-docs, technicians and faculty) and it's free. We hope that you can join us!
The draft programme for the day is now available and will include talks from across all four Schools involved with Sussex Neuroscience.
We are delighted to announce that our guest lecture at the end of the day will be given by

Prof Zach Mainen (Co-Director, Champalimaud Research, Portugal):
"The serotonin enigma."
Abstract: Serotonin is a neuromodulator famous for its involvement in depression, but whose normal cognitive and behavioral functions remain mysterious despite decades of research. Here I will present new concepts emerging from experiments in mice in which the activity of serotonin neurons can be precisely monitored and manipulated using recently-developed optical and genetic tools.
We will then head over to Stanmer House for an evening social.
Registration for this event is now open.