We offer a wide range of courses to suit you

Undergraduate study: We offer a BPS-accredited (British Psychological Society) BSc single honours degree, as well as several courses where you study another subject as a minor alongside psychology. For more information please refer to the undergraduate prospectus.

Postgraduate taught courses: The School offers a range of MSc courses including a BPS-accredited (British Psychological Society) conversion course (Experimental Psychology), and advanced courses in Applied Social Psychology, Health Psychology, Clinical Psychology and Mental Health, Psychological Therapy, Psychological Methods and Cognitive Neuroscience.

Postgraduate research (PhD) studies: As a research student, you will be working in a highly-rated, research-active unit. We can supervise students in all areas in which our faculty specialise. For more information, refer to Research.

A psychology degree from Sussex prepares you for your future career

You will have the opportunity to forge links with potential future employers and can seek advice on student placements from our careers team. We also work with a number of partners

.

We will support you by offering research schemes which will give you the skills required for future employment.

We will support you in your study every step of the way

We have more than 70 teaching faculty, all of whom are engaged in research, and so whatever your passion for psychology we have the expertise to support you.

You will be assigned an academic advisor who will provide support, guidance and advice throughout your period of study. Your advisor will help advise on essay and research topics, host one to one sessions with you, and be your first port of call if you need help during your studies.

We are ranked highly in UK and worldwide university league tables

We are ranked in the top 20 in the following league tables:

Guardian University Guide 2020 - Psychology at Sussex is 14th in the UK, and 5th for Career Prospects

Complete University Guide 2021 - Psychology at Sussex is 16th in the UK, 10th for Research Quality, and 6th for Career Prospects

We have world-leading researchers who will teach and support you

You will be taught and work alongside world-renowned researchers. 91% of our Psychology, Psychiatry and Neuroscience research quality was rated world-leading or internationally-excellent in terms of originality, significance and rigour in the 2014 Research Excellence Framework (REF).

Psychology at the University of Sussex is organised into four research groups: Behavioural and Clinical Neuroscience, Cognitive Psychology, Developmental and Clinical Psychology, and Social and Applied Psychology.

Our research staff are currently involved in a number of exciting projects and have written a number of textbooks.

You will work in specialist facilities

The School of Psychology at Sussex is one of the largest psychology departments in the UK.

The facilities have benefitted from almost £6million of investment, mainly from the Science Research Investment Fund (SRIF).

The school has approximately 600 m2 of laboratory space, well equipped to support the needs of our research groups. In addition, the school has a number of general facilities, including 18 cubicles (for individual testing) and a large room used for the simultaneous testing of groups of participants. See more about our facilities.
Head of School Robin Banerjee: 'Why you should choose psychology at Sussex'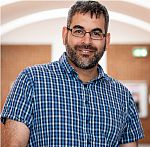 'The School of Psychology at the University of Sussex is one of the largest centres for the study of Psychology in the UK, with leading researchers, and specialists in every discipline. We are a dynamic, exciting and world research-leading department, with strong collaborative links with the Schools of Life Sciences, Engineering and Informatics, Brighton and Sussex Medical School, and the Sussex Partnership NHS Foundation Trust. We support our students not just through their degree, but also helping them to progress into their chosen career, and delight in hearing how our alumni are doing. If you have any questions about psychology at Sussex, do contact me.'
Kathryn's student perspective
'I chose Sussex University for numerous reasons but mainly because of its reputation as a top university and from personal recommendations from friends who had studied there. Psychology was particularly high in the league tables, and I really liked the overall structure of the course.
The support for students is particularly good; tutors are very approachable and go above and beyond their duties to support students. The School also encourages older students to work with new students on statistical projects which was highly useful for me. This high level of support helped me greatly and ensured that I did really well from my time at Sussex.'
Kathryn Carter - BSc Psychology