Black Lives Matter

The School of Mathematical and Physical Sciences absolutely and fully condemns racism in all its forms, and we wish to express our outright support for the Black Lives Matter movement. We are deeply shocked by the killing of George Floyd, and are dismayed by the violence used against those protesting the action.

At the same time, we recognize how racism is embedded within the UK, including within its university system. Racism can assume many forms. Often unintentional, it can be subtle or it can be obvious. It's outcomes include, for example, the under-representation of black professors, and the award gap. Too often we do not, or choose not to, see the injustices that happen in front of our eyes. We recognise that as an academic community we have a particular responsibility to lead the necessary changes by our own example.

It is our utmost wish that every member of our community feels valued and is able to reach their full potential. We are proud of and very much welcome our diversity, while fully acknowledging that there is significant underrepresentation in a number of areas. On 10th June, more than 70 MPS faculty and staff came together in an online meeting to discuss both the challenges faced by BAME students and staff at Sussex, and actions that we could take in response. We together are committed to developing an active culture of anti-racism, including raising awareness amongst our faculty, staff and students, reviewing our policies and procedures, and doing all that we can to bring about positive change. We will not always get it right, and we invite honest debate; we accept that this may be uncomfortable at times, but is necessary for progress.

We also understand that racism, experienced first-hand or in the news, can cause trauma and distress. If anybody within MPS would like to discuss these issues, we encourage you to contact our inclusivity committee or the Director of Student Experience.
---
Our research in REF 2021
We're delighted with our performance in the Research Excellence Framework 2021 (REF 2021).
The School of Mathematical and Physical Sciences made submissions to two Units of Assessment (discipline areas). Each received a different set of grades:
Our Department of Physics and Astronomy's research (as submitted to UoA 9 - Physics) was assessed overall to be 42% 'world leading' (4*) and 52% 'internationally excellent' (3*).
The research performed in the Department of Mathematics (as submitted to UoA10-Mathematics) was assessed overall to be 35% world leading (4*) and 60% internationally excellent (3*).
Across the University of Sussex as a whole, 89 per cent of research activity submitted to REF 2021 was categorised as either 'world-leading' (40.6 per cent) or 'internationally excellent' (48.4 per cent).
The results of REF 2021 were published on 12 May 2022.
See all REF results and read the stories behind the research we submitted.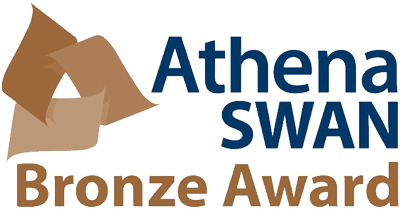 We're Athena Swan accredited
We are proud to hold Bronze Status in the prestigious Athena SWAN Charter mark. It was developed to combat the underrepresentation of women in science, technology, engineering, medicine and mathematics (STEMM) in higher education and research. Find out more
Contact the School
School Office
Room 3A20
Pevensey II
University of Sussex
Falmer
Brighton BN1 9QH
mps@sussex.ac.uk
01273 873133