2009 Impact Factor: 0.904
ISI Ranking: 3/10 (Ethnic Studies) 13/24 (Demography)
The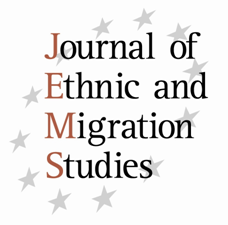 (JEMS) is published by Routledge, Taylor & Francis Ltd and edited from the Sussex Centre for Migration Research. The journal publishes the results of first-class research on all forms of migration and its consequences, together with articles on ethnic conflict, discrimination, racism, nationalism, citizenship and policies of integration. Contributions to the journal, which are all fully refereed, are especially welcome when they are the result of comparative research, for example within Europe or between one or more European country and the countries of North America and the Asia-Pacific. The journal tends to focus on advanced industrial countries and has distinguished associate editors from Europe, North America and the Asia-Pacific.
At Sussex, the team comprises the Editor-in-Chief, Russell King, the Managing Editor, Jenny Money, the Book Review Editor and Editorial Officer, Sharon Krummel, and the Associate Editor, Mike Collyer. Added to this are three 'external' Associate Editors in Denmark (Adrian Favell), the United States (Peggy Levitt) and the Asia-Pacific region (Richard Bedford), together with an impressive Editorial Board of internationally renowned academics worldwide.
JEMS is published 10 times per year, with five of the issues 'open' and five usually reserved for 'themed' special issues. Thanks to an exchange scheme between JEMS and other top international migration journals, the Editorial Office is able to maintain a small library of interest to all scholars of Migration Studies at Sussex.