Brighton has long been known as 'London by the sea' and is less than an hour away from the capital city. The city of Brighton & Hove is a great place to be a student and has everything: sun, sea, great places to eat and fabulous shops. Brighton is a lively, cosmpolitan seaside city on the south coast of England, less than 10 minutes away from campus by train.
Eating Out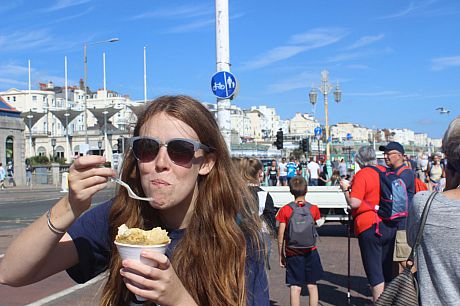 With over 400 cafés and restaurants to choose from, Brighton has more restaurants per resident than any town or city in the UK, outside London. Whatever your tastes or budget there is plenty of choice – Chinese, French, Indian, Italian, Mexican, Thai and some of Britain's best vegetarian restaurants as well as cafés serving the traditional British fish and chips. English pubs are everywhere – from busy city centre bars to quiet and traditional country retreats. There is a huge range of places to meet friends, have fun, see and be seen. The city has over 200 pubs and bars – with DJs, stand-up comedy or live bands.
Nightlife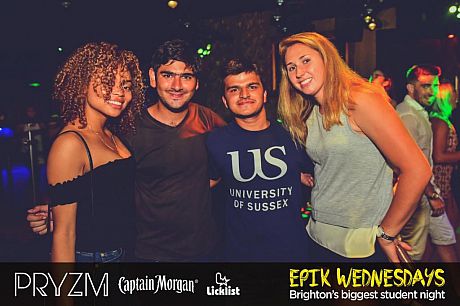 Brighton's vibrant club scene gives it a well-deserved reputation as the clubbing capital of the south coast. When the pubs close there are dozens of venues to choose from, varying in size and style from the beachfront Pryzm to the more intimate Funky Buddha Lounge. See our Social Programme page for more details
Shopping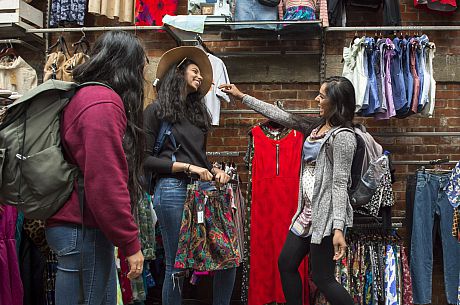 Brighton's shops range from the conventional to the quirky and are, arguably, the best south of London. Big-names stores, markets and clothing shops are all just short walk away from each other. The North Laine area is a bohemian bazaar of specialist food, music and clothes shops, and open-air balcony cafés where you can relax and watch the crowds below. The labyrinth of cobbled alleyways in the Lanes houses jewellers, antiquarian bookshops and exclusive fashion outlets in converted fishermen's cottages.
Space to unwind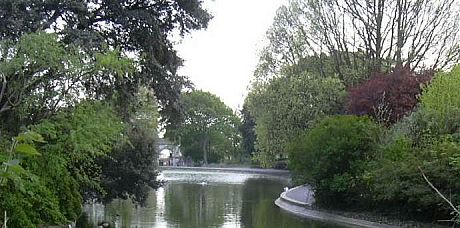 The campus is next to the fields and woods of Stanmer Park and on the edge of the beautiful South Downs. Sussex is the only university campus in England that is surrounded by a National Park, with fields, farmland and villages to explore nearby.
Explore the UK and further afield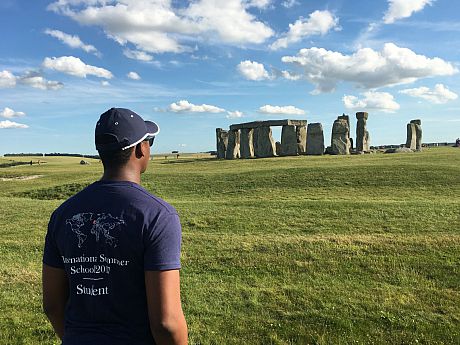 The quintessential English town of Lewes with its castle, ruined priory and second-hand bookshops is a short train journey away. If you want to see more of the UK, Brighton is less than an hour from London by train, close enough to visit for the day or for an evening. France is a ferry ride from nearby Newhaven. Student travel shops and a range of discount airlines mean that there are bargains if you want to travel from Gatwick airport, which is just 40 minutes away by train.
And there's so much to explore locally, including touring Arundel Castle, retracing Tom Paine's favourite drinking spots in Lewes, visiting Rodmell to see Virginia Woolf's former home, or walking the beautiful South Downs.
No description of Britain would be complete without commenting on the weather – the British talk about it all the time. The weather at Sussex, as in the rest of Britain, is variable, but in the summer it is usually warm without being oppressive. And yes, it does rain, even in the summer, but not too much. In fact, Sussex enjoys the most hours of sunshine annually of any British university.