THE UNIVERSITY OF SUSSEX - A Top 20 UK University
"Be still and know"
The University of Sussex was founded in 1961 and quickly established an international reputation for the quality of its research and for innovative and effective styles of teaching, attracting scholars from all over the world. The International Summer School provides an opportunity to meet and study with people from different countries and cultures, on a campus set in open parkland. The University is about 5 miles from the City Centre of Brighton. Brighton has long been known as 'London by the sea' and is less than an hour away from the capital city. The city of Brighton & Hove is a great place to be a student and has everything: sun, sea, great places to eat and fabulous shops. Brighton is a lively, cosmopolitan seaside city on the south coast of England, less than 10 minutes away from campus by train.
Kiana's perspective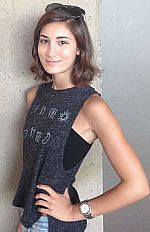 "I was excited to find out from my home university that The University of Sussex has the exact physics program I need to graduate. Furthermore, the location is absolutely perfect! It is surrounded by charming countryside, and has local running trails through a beautiful foresty region.
However, it is still conveniently close to Brighton with about a 20 minute bus ride that comes right to the dorms! Brighton is such a unique and charming city, with the perfect balance of nightlife, and quaint coffee shops to study in. The campus is also a two hour train ride to London, which is a great place to travel to on your days off. The university itself is impeccably clean and so convenient, with a doctor's office, grocery shop and pub on campus!"
Kiana Panbechi
University of Irvine, California, USA