Beijing, China 2019
The University of Sussex is pleased to announce that we will be holding our next China ceremony in Beijing on
Saturday 30 March 2019 at the China World Hotel, No.1 Jianguomenwai Avenue, Beijing100004 China.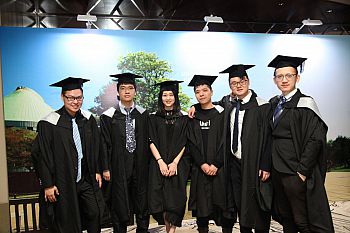 Further information and the booking site will be available in the Autumn term 2018.
The University would like to offer all our graduands and alumni the opportunity to attend this special graduation to celebrate your success with family and friends. Even if you have previously attended University of Sussex graduation in Brighton, UK, you are still welcome to attend the ceremony in China. Your family and friends may have missed your graduation ceremony in the UK and this is the perfect opportunity to share your success with them.
If you have any questions about the ceremony in Beijing please email graduation@sussex.ac.uk.