Winning a Chevening scholarship to study at Sussex has led to a promotion for Brazilian Natalia Rezende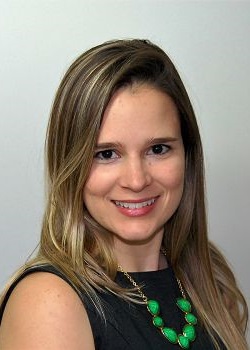 Natalia Rezende, 30, who grew up in Brazil, is graduating with a Masters in Corruption from the School of Law, Politics and Sociology at the University of Sussex. After her undergraduate degree in Brasilia, she felt that she wanted to do something that could help people.
"I wanted to study in the UK due to the strong reputation of the universities and to the opportunity provided by Chevening. That's the UK government's global scholarship programme, which I applied for, and won. I was working in an anti-corruption organisation, and Sussex was the only UK university to offer a Masters in the field. The course syllabus was unique.
"Being a Sussex student, living in Brighton, was one of the best experiences of my life. For the first time, I could understand the four seasons of the year, since at home we only have dry and wet seasons.
"I got to meet people from all over the world and got to know more about diverse cultures. I learned a lot – personally, academically and professionally. And Brighton is great; it offers many options for entertainment and is a very open and cosmopolitan city. At the same time it is a calm place to live."
"Studying at Sussex made me feel more confident and equipped to pursue my career goals. After I got home, I got an offer of promotion in my organisation, the Brazilian Office of the Comptroller General, which fights corruption."
And does she have a role model?
"It is hard to point to one role model because, in a complex world, we need to be inspired by different people depending on which aspect of life you are looking at. But I certainly learned to uphold high ethical and moral values from the model of my parents."
---
You might also be interested in: