A love of music festivals inspired Anne Templeton to become a Doctor of crowd behaviour psychology.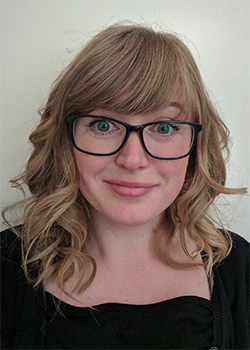 Dr Anne Templeton, graduating from the University of Sussex this January, has turned a love of attending music festivals into a career in crowd psychology. She credits the sense of crowd unity at gigs as her inspiration.
Anne's PhD was in developing computer programmes to predict how crowds move to help improve safety at mass events. And now Anne's passion is benefitting people around the world, as the principles of her work are being incorporated into computer models in Germany, the Netherlands and New Zealand.
At school, Anne was determined to go to university and, aware that people stereotypically may not expect young people like her – who grew up in foster care – to succeed, she was determined that she would. Anne says that's thanks to the support of her family.
"My family were amazing. In fact, it was my mum's idea that I study psychology. She mentioned it the night before I submitted my UCAS applications, and I've never looked back."
Anne did her degree at St Andrews and her masters at Surrey. And, given her love of the musical festivals, as soon as Crowd Psychology came up on her course, Anne knew that was the area for her.
With a background in computer programming, when Dr John Drury at Sussex was advertising for a PhD student to use computer programming to model crowd behaviour, Anne went for it. Anne created computer programmes to simulate how different types of crowds behave to build more nuanced models for safety planning.
"I am one of the few women working in computer modelling and I have met some incredible and talented women in this field who have been a great support. I've also been very lucky to have a supervisor like John who has encouraged me every step of the way.
"The main thing my research showed was that crowds who perceive themselves to be part of a group will stick together. Until now, the computer simulations assumed that everyone acts for themselves, when the literature shows that crowds can come together and support one another if they see themselves as a group. My research shows that this occurs even in their movement patterns – they navigate to stay with one another. This helps to build more nuanced understandings of crowds to improve safety at large-scale events."
Anne says that she has three role models.
"My mum, Carol, my sister, Laura, and my aunt, Kerry, for being strong women who always support others."
---
You might also be interested in: