The Resource Centre in Arts C175 is a flexible space where students and staff in the School of Global Studies meet and work.
The Resource Centre on campus is currently closed for normal use.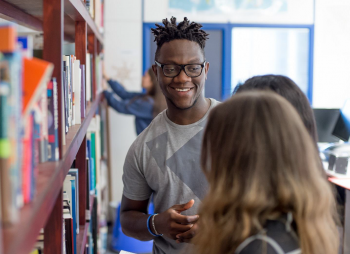 The Centre provides:

The GSRC is normally open Monday-Thursday 09:00-18:30 (16:00 Friday) during term time and Monday–Friday 10:00-16:00 during vacations.
Contact
Resource Centre, Arts C175, School of Global Studies, University of Sussex, Brighton BN1 9SJ. C.Senger@sussex.ac.uk