The School of Global Studies has excelled in the 2014 Research Excellence Framework
International Relations sits amongst the top IR departments in the country, with 78% of its research judged 'world leading' or internationally excellent', doubling its 4* research outputs since the 2008 RAE. Sussex Anthropology ranks 6th amongst Anthropology departments and an impressive 4th for impact, with 100% of its case studies of real-world effects of anthropological research judged 'world-leading' or 'internationally excellent'. Sussex Geography is at 14th place nationally, with an outstanding performance of first in the country for 4* impact. Brought together in one of Sussex's most interdisciplinary Schools, these results affirm the value of our critical, engaged approach and our commitment to research of the highest quality that makes a difference in the world.
Global Studies at Sussex is unique. Home to the departments of Anthropology, Geography, International Development and International Relations, our research and teaching tackles some of the most pressing global issues of our times – global inequalities and global justice, climate and environmental change, war and peace, global health and finance crises, intolerance and discrimination.
Complex problems call for imaginative interdisciplinary perspectives. Our scholarship and teaching seeks to challenge orthodoxies and overcome disciplinary boundaries by fusing insights from different academic traditions from across the natural and social sciences. Our research centres and networks span the globe, bringing the world to Sussex. Reflecting our global perspective, our students come from diverse backgrounds. Our global network of alumni span a broad and diverse range of professions, connected by the belief that knowledge can contribute to changing the world we live in.
Through our engaged research and critical pedagogy we seek to make a difference and to contribute to making the world a fairer, safer, more sustainable and more inclusive place for all. Much of what we do focuses on three themes:
Understanding global flows, whether of people, knowledge, ideas, cultural practices, pollutants, diseases, goods and services, and how to govern them in ways that benefit the majority of the world's people.
Learning from global transformations in the global South and North, in urban and rural settings and in relation to such issues as climate change, tackling geohazards, global finance, green transformations, ethical trade, intimacies, philanthropy, violence and insecurity.
Contesting global inequalities and exclusions wherever they occur and whatever form they take, documenting the manifestations and consequences of discrimination and exclusion – whether on the basis of race, sexuality, gender, ethnicity, age, caste or class - contesting their effects and imagining alternative notions of rights, citizenship and belonging.
Global Studies has never been more relevant and valuable than it is today. To find out more, you can browse our site, read our student and faculty blogs and follow us on Twitter to keep up with the interdisciplinary seminars, talks and events taking place in the School of Global Studies – and if you can, come visit us, participate and discover for yourself!
School office
Twitter
Sign up to our fortnightly School newsletter 'Whats on Wednesday'
Dhaba displays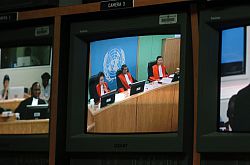 Global Studies exhibitions in the school cafe