Employment prospects
A recent survey reported by the Engineering Council showed the average salary for chartered engineers to be over £47,000 and increasing faster than the national average. A recent report commissioned by the Department of Trade and Industry found that, within six months of graduation, engineers earn £3,000 per annum more than the average graduate. In addition, 83 per cent of engineering students obtained permanent employment on leaving university in contrast to 64 per cent of all other graduates.
Not only are the options for employment extensive and varied, the worth of engineers is also highly regarded nationally and internationally. Seventeen of the top positions in the FTSE 100 companies are occupied by engineers, compared to 15 by accountants. Examples of areas that have seen an explosive growth in demand in recent years include mobile communications and security systems.
Where our graduates work
Our graduates of have gone on to win fantastic jobs at top companies such as:
Dyson (

Design engineer)

Jaguar Cars (

Surface designer)

Mars (

Design manager)

Royal Bank of Scotland (

Graduate analyst)

Eschmann Equipment (

Development engineer)

The Body Shop (

Packaging designer)

Network Rail (

Mechanical engineer)

itmsoil (

Research and development engineer)

BP (Design engineer)
Twentieth Century Fox (

Product developer)

Lola Group (

Manufacturing engineer)

Optisense Ltd (

Hardware design engineer)

Nissan Technical Centre Europe (Design engineer)
Max Wright Limited (

Electrical engineer)

CBG consultants (

Electrical engineer)
Graduate Profiles:
Dorota Biniecka: Product Design Graduate (BSc)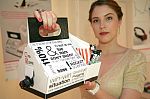 I am a designer for Mitchell & Cooper – manufacturer and supplier of products for Bar, Catering and Café Industry. My responsibilities include conceptualisation, detailed design, development, production to feedback and evaluation for the in-house brand Bonzer® as well as improvement and development of existing product ranges alongside Manufacturing & Design Engineer. I am also involved in design and development of product ideas for Point of Purchase and retail environments.
...continue reading here.
Martin Soeding: Mechanical Engineering Graduate (MEng)

Recent engineering graduate Martin Soeding has started working for Perkins (part of Catepillar) in their graduate scheme. He has written about his experience so far for the Career and Employability Centre's blog, C views, as part their new Alumni Careers Network:
What does your graduate scheme involve?
I will change departments every 6 months for the first two years as part of the graduate scheme. I am currently placed within the After treatment team. I make sure that the new 6 Cylinder engine meets the new Tier 4 Final emissions targets for 2014. This means working on the Clean Emissions Module (CEM) that is attached after the engine and is part of the exhaust system.
...continue reading here.
Josh Seal: Engineering Graduate

'Just three months after graduating from Sussex, I became the director of my own limited company, developing an award-winning product I had designed, intended to reduce CO2 emissions from appliances left on standby. I was also fortunate to gain a place as an NCGE-Kauffman Fellow on a five-month training and mentoring scheme in the USA.
'None of this would have happened without the diverse range of modules and people, extracurricular activities, and social events that Sussex offered during my degree.
'My passion for the environment was enlivened through debates and discussions with fellow students; I acquired technical knowledge from studying; and gained commercial insight from extracurricular seminars and workshops based around entrepreneurship.
'These, to me, highlight the rounded experience you can expect to gain from the University of Sussex.'