The MA in Education is a distinctive and highly flexible research-based course designed to provide its students with opportunities to extend their learning in areas of particular interest to them. The Widening Participation (WP) Strand is designed for students who wish to focus their work on widening participation and fair access, whilst developing their research and evaluation skills.
This Strand will appeal to WP practitioners working in a wide range of roles and contexts, including schools and colleges; university widening participation teams; voluntary and public sector organisations.
Entry requirements
Entry requirements are the same for the WP Strand as they are for the main MA in Education course, except that one year's experience of working in a WP related role is desirable. Applicants with a strong theoretical interest in WP policy and practice but no practice experience will be considered.
Entry and study patterns
Students are recruited throughout the year for the MA in Education and commence their studies in either January or September.
Most students choose to combine work and study and undertake the MA over two years studying part-time. You can undertake the course as a full-time student, though, and complete in a year.
Institutions wishing to provide CPD opportunities to their staff via the MA in Education: WP Strand should contact the WP Strand leader to discuss delivery and tailoring for groups rather than individuals.
Course costs
See Postgraduate fees 2016 for details of course costs.
Teaching
Teaching on the MA in Education: WP Strand is delivered largely through group and individual tutorials held at times convenient to you, with additional opportunities to meet in small groups with other WP Strand students. You will be encouraged to attend termly early evening and/or Saturday morning seminars delivered as part of a rolling programme to support the development of your research skills. You will have access to a Virtual Learning Environment with a wealth of online resources, including reading materials, articles and exemplars of previous assignments. There is also a discussion forum for students.
Course Structure
The MA consists of five modules designed to ensure development and progression:
Module 1: Critical Reflection (30 credits)

All students studying the WP Strand begin by reflecting on the widening participation and fair access agendas and their implications for policy and practice.
We also offer an entry route to the MA in Education via Accreditation of Prior Learning (APEL) which may be offered to applicants who already have a portfolio of WP-related Continuing Professional Development (CPD) activities.

Module 2: Literature Review (30 credits)

In consultation with your supervisor, you undertake a more detailed review of a specific aspect of WP policy or practice identified through the Critical Reflection module for more in-depth reading and reflection.

Module 3: Research Methods (30 credits)

You will read widely about the different approaches to doing research into a single aspect of WP practice and have the opportunity to gain first-hand experience of developing and using a research instrument and evaluating its success and limitations.

As this module is assessed by poster presentation, you will also have the opportunity to share insights into researching WP practice in different contexts in a more formalised way.

Module 4: Minor Project (30 credits)

You will build on insights gained from the Research Methods module to conduct and develop a small-scale research study into an aspect of WP practice within a WP context.

Module 5: Dissertation (60 credits)

You will draw upon insights from all the previous modules to carry out a more extensive, in-depth piece of research into an aspect of WP practice in a WP context.
Assessment
You will achieve the MA award provided you gain the requisite 180 credits through successful completion of all modules within the course.
Testimonials from successful graduates
The first Education MA: WP Strand scholars graduated in the summer 2016. We asked them to tell us about their experience of the course and its contribution to their professional development.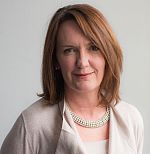 Fay Lofty: Widening Participation Officer, University of Brighton
"Working as a Widening Participation Officer, I was looking for a Masters level course to deepen my knowledge of the education sector and challenge myself academically. The MA in Education (WP Strand) fitted the bill to perfection. The course was well structured and the support from my supervisor was a constant source of guidance and inspiration. The facilities at Sussex are wonderful and, as a mature learner, I found a wealth of useful tools and resources offered by the library. The course has been extremely useful to me in my work as a practitioner - it has opened many doors leading to further research possibilities and given me a much greater understanding of the sector which I am able to use to benefit my team and the children and families we work with."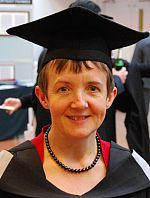 Penny Longman: Careers and Higher Education Adviser, Bexley Grammar School; Careers Coordinator, Christ the King St Mary's 6th Form College
"As a careers adviser who got involved in Widening Participation as part of my work within school and college, I have been sensitive to a potential conflict between my professional commitment to impartiality and a policy agenda promoting one particular route – that of HE participation. This MA course gave me a thorough grounding in research methods, alongside the opportunity to undertake my own primary research exploring issues surrounding the potential benefits - and challenges - of HE participation. I am now able to use the insights I gained to inform and enhance my professional practice: I provide guidance to young people and seek to enable those who chose to progress to HE to engage as fully as possible with the opportunities it can offer."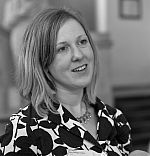 Ruth Squires, formerly at King's University London and currently Head of Outreach and Widening Participation, Sheffield Hallam University
"I knew that there weren't many courses like this so I didn't have anything to compare it to. I thought that it would be different to undergraduate study and it really was! Having one supervisor and point of contact over two years was a real difference. I felt I actually got to know a bit more about the people who were teaching me, their specialisms and interests. That also helped me in being able to see myself as a researcher - something I didn't expect to happen. "I thought I would come out a more informed professional, but I sort of developed this confidence in also being a researcher and being able to apply that to my workplace."
Further information and enquiries
See details of the Education MA in the Prospectus, and/or contact
Dr Louise Gazeley, WP Strand Leader
E lhg20@sussex.ac.uk