MAKING CONNECTIONS
The Centre for Teaching and Learning Research (CTLR) is engaged with education in all its pedagogical and social complexity. The interests of members span local, national and international contexts and a range of formal and informal settings, running from Early Years to Higher Education and including Initial Teacher Education.
The Centre's strapline is Making Connections, reflecting its focus on bringing research, theory, policy and practice together with a view to promoting positive change. Consistent with this, we aim to foster the development of more holistic, contextualised and systemic understandings of education in all its many forms.
CTLR Upcoming
RESEARCH-IN-PROGRESS SEMINAR
Date: Wednesday 6 June
Time: 12-2pm
Venue: Room G35, Jubilee

Speaker: Marilyn Hall, Doctoral Researcher, PhD in Education
Title: Pupil Attainment, Teacher Perspectives: Exploring the Evidence for Reform in Science Education in England
Speaker: Wendy Ashall, Doctoral Researcher, PhD in Education
Title: In a Muddle with Mixed Methods?
CHEER/CTLR RiP Promo: 6june2018 [PDF 188.68KB]
___________________________________________________
7TH ANNUAL TEACHER RESEARCHER CONFERENCE 2018
Date: Saturday 16 June
Time: 9am-1.30pm
Venue: Fulton Building
Teacher researchers and education practitioners share their findings
MYSTERY KEYNOTE SPEAKER!
CONFERENCE THEMES:
• Innovative pedagogies and technology enhanced learning
• Special educational needs, diversity and social justice
• Developing engaged readers and writers across the curriculum
• Formative assessment and metacognitive approaches
Hear from teacher researchers across a wide range of subjects and fields in both primary and secondary contexts
Places are free and must be booked
By email
By booking form
CTLR News
Associate Tutor, Edwina Slater, who works in the Initial Teacher Education area of the Department of Education, has recently had a paper (co-authored with Louise Gazeley) published in Educational Review.
The paper, entitled Deploying teaching assistants to support learning: from models to typologies, draws on Eddie's doctoral research and takes an innovative visual approach to debates surrounding the deployment of teaching assistants in secondary schools.
Eddie will be available to share her experiences of researching and writing from 3.30-4.30pm on Monday 11 June.
_________________________________________________
Three students following the Widening Participation strand of the Education MA course have recently had a co-authored - with their supervisor, Dr Louise Gazeley (CTLR Director) - paper published in the Journal of Further and Higher Education. The paper provides a timely insight into the value of practitioner research in general, and the particular need for opportunities like this in widening participation.
Louise Gazeley, Fay Lofty, Penny Longman & Ruth Squire (2018): 'Undertapped potential: practitioner research as a vehicle for widening participation', Journal of Further and Higher Education, DOI: 10.1080/0309877X.2018.1441386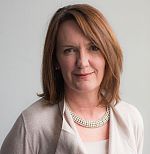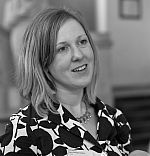 CTLR Recent
DOCTORAL RESEARCHER LUNCH
Doctoral researchers in the School of Education and Social Work met for an informal lunch with the 'new' CTLR management team in April. The meeting was extremely well attended and afforded an opportunity to share research interests and talk about future ways of working together.
There was a keen interest in the new Monthly Mondays to be launched on 11 June, and the associated CTLR Research Hub. We will also be taking forward the idea of a collaborative writing group with a first meeting set for Wednesday 18 July 2018.
More details of both to follow.