Dr Marcos Delprato
Marcos Delprato is a research officer for the GMR team at UNESCO, Paris. He has studied in Argentina and the UK and holds a PhD in micro-economics and its application to the economics of education. Marcos has wide experience in the application of quantitative methods in the social sciences, as well as in the construction of large databases using household surveys such as The World Inequality Database on Education (WIDE) and the multilevel techniques to analyse educational achievement. He has previously worked with CIE, most recently providing quantitative support and analysis for the UNICEF-UIS Out of School Children initiative and is involved with CIE colleagues in the preparation of academic papers.
Dr Joseph Ghartey Ampiah
Joseph is a Lecturer in Education at the University of Cape Coast, Ghana. He is managing the fieldwork stage for CREATE in Ghana. His research interests include curriculum and methodological issues in primary and secondary education.

Dr Keith Holmes
Keith is a Programme Specialist in the Division for Basic Learning and Skills Development at UNESCO HQ, Paris . He formerly worked as a Lecturer in International Education at the University of Sussex with specific responsibility for the MA in International Education and Development course. His research interests include vocational and tertiary education, and he has worked and researched in the Caribbean and several emerging countries in Eastern Europe.

Dr Sara Humphreys
Sara is a Lecturer in Education and works on the MA in International Education. Her research centres on gender and discipline in education. Sara's work experience includes Pakistan, Madagascar, Nigeria, Botswana and Namibia.
Professor Fiona Leach
Fiona is an Emeritus Professor of Education. She was convenor of the new International Professional Doctorate in Education (EdD) during 2003-4 and Director of the University of Sussex Institute of Education between 2001 and 2003. Her research interests are: gender and education, training for women's empowerment, educational development projects, cultural issues in education, cross-cultural transfer of knowledge and skills, and community participation in education and development. She is best known for her research and awareness-raising in the field of Gender Violence in Schools. She also developed a website in collaboration with id21 to disseminate findings from research studies on this topic, as well as to highlight successful initiatives aimed at counteracting school-based violence (see www.eldis.org and search for 'gender violence in schools'). Fiona has also been involved in researching equity issues at the university level with Professor Louise Morley through a project on Widening Participation in Higher Education in Ghana and Tanzania.
Dr Shireen Motala
Shireen is Director of Wits EPU. Her research interests and publications have focused on capacity building, adult basic education and training, repetition and dropout in primary schooling, youth, education financing, and quality indicators and school performance.
Dr Pauline Rose
Pauline is Head of GMR Team, UNESCO, Paris. Her research interests are educational policy and practice; international aid and education; access, inclusion, gender and education; strategies for out-of-school children; state/non-state provision and financing of education.
Tony Somerset
Tony has worked on issues concerning the development of education in low-income countries since 1963; initially in Uganda and Kenya and subsequently in Indonesia, Sri Lanka and the Philippines. He joined the Kenya National Examination Council at its inception in the late 1970s where, as Head of Research, he was responsible for implementing a major examination reform programme. In recent years he has returned to Kenya where he has carried out a series of studies concerning access to primary schooling as part of the CREATE research project.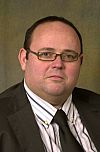 Dr Oscar Valiente
Oscar is a Lecturer in Education at the University of Glasgow. He was previously a Lecturer in International Education and Development within the School of Education and Social Work at the University of Sussex and a member of CIE. He has worked for the OECD in Paris - initially at the Centre for Educational Research and Innovation (CERI), and later at the Programme for Institutional Management in Higher Education (IMHE). Oscar has also worked for the Observatory of Vocational Education in Barcelona and the Jaume Bofill Foundation. His research interests are globalisation and education policy; TVET and skills development; widening participation to tertiary education; university/regional engagement; ICT for education and development.