Dr Joseph Ghartey Ampiah
Joseph is a Lecturer in Education at the University of Cape Coast, Ghana. He is managing the fieldwork stage for CREATE in Ghana. His research interests include curriculum and methodological issues in primary and secondary education.


Dr Keith Holmes
Keith is a Programme Specialist in the Division for Basic Learning and Skills Development at UNESCO HQ, Paris . He formerly worked as a Lecturer in International Education at the University of Sussex with specific responsibility for the MA in International Education and Development course. His research interests include vocational and tertiary education, and he has worked and researched in the Caribbean and several emerging countries in Eastern Europe.

Dr Sara Humphreys
Sara is a Lecturer in Education and works on the MA in International Education. Her research centres on gender and discipline in education. Sara's work experience includes Pakistan, Madagascar, Nigeria, Botswana and Namibia.

Professor Fiona Leach
Fiona is an Emeritus Professor of Education. She was convenor of the new International Professional Doctorate in Education (EdD) during 2003-4 and Director of the University of Sussex Institute of Education between 2001 and 2003. Her research interests are: gender and education, training for women's empowerment, educational development projects, cultural issues in education, cross-cultural transfer of knowledge and skills, and community participation in education and development. She is best known for her research and awareness-raising in the field of Gender Violence in Schools. She also developed a website in collaboration with id21 to disseminate findings from research studies on this topic, as well as to highlight successful initiatives aimed at counteracting school-based violence (see www.eldis.org and search for 'gender violence in schools'). Fiona has also been involved in researching equity issues at the university level with Professor Louise Morley through a project on Widening Participation in Higher Education in Ghana and Tanzania.

Dr Shireen Motala
Shireen is Director of Wits EPU. Her research interests and publications have focused on capacity building, adult basic education and training, repetition and dropout in primary schooling, youth, education financing, and quality indicators and school performance.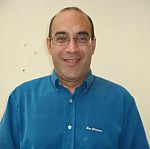 Dr Mark Richmond: ex-UNESCO, France

Dr Irfan Ahmed Rind: Associate Professor and Head of the Department of Education, Sukkur Institute of Business Administration, Pakistan

Dr Ricardo Sabates
Ricardo Sabates is a Reader in International Education and Development and holds a PhD in Development from the University of Wisconsin-Madison. He was a research member of CIE between September 2008 and June 2014 and continues to support research students (PhD and IntEDD) and research bids for several CIE projects requiring the use of advanced quantitative methods. Ricardo's current research focuses on the impact of social programmes on educational outcomes for families and their children - mainly in Rwanda and Burundi.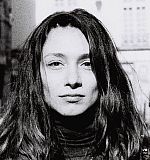 Viola Selenica
Ervjola Selenica holds a PhD in International Studies from the University of Trento Italy. She has a BA in International Relations and Political Science from the University of Bologna, Italy, an MSc. in International Development Studies from the University of Amsterdam (with Distinction), the Netherlands and a post-graduate diploma on Peace and Conflict from the Peace Research Institute Oslo (PRIO), Norway. She has worked for the International Training Programme for Conflict Management (Sant'Anna School of Advanced Studies, Pisa - Italy) and as a consultant for UNESCO, the Global Coalition to Protect Education from Attack, FRIDE/European Parliament, the Kosovo Foundation for Open Society. Her research interests include the political economy and politics of education reforms, state building and state formation in war and post-war settings, peacebuilding, conflict, critical security and the global governance of aid and development. Ervjola has a country expertise on Kosovo and East Timor.

Dr Margaret Sinclair: Independent Researcher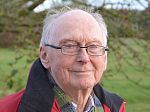 Tony Somerset
Tony has worked on issues concerning the development of education in low-income countries since 1963; initially in Uganda and Kenya and subsequently in Indonesia, Sri Lanka and the Philippines. He joined the Kenya National Examination Council at its inception in the late 1970s where, as Head of Research, he was responsible for implementing a major examination reform programme. In recent years he has returned to Kenya where he has carried out a series of studies concerning access to primary schooling as part of the CREATE research project.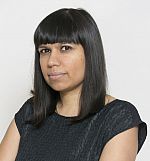 Dr Prachi Srivestava
Dr Prachi Srivastava is a tenured Associate Professor at the School of International Development and Global Studies, University of Ottawa, in the area of education and international development. She holds a doctorate from the University of Oxford. Earlier, she was Lecturer with CIE (2006-08), and had responsibilities for the MAIED and MAIE programmes. She previously served with the United Nations Mission in Kosovo, and has held visiting appointments at the National University of Singapore, University of Oxford, and Columbia University.
She is credited with coining the term, 'low-fee private schooling', and was among the first researchers to conduct research on the topic. Her research interests are: the privatisation of schooling in developing countries; philanthropy and philanthropic governance in education in the Global South; new/non-traditional non-state private actors in education; and global education policy and the right to education. She has field experience in India, Sri Lanka, Albania, Bosnia and Herzegovina, and Kosovo. She is currently Principal Investigator for a major international collaborative project on the role of non-state private actors and the right to education in India and the Global South funded by the Canadian Social Sciences and Humanities Research Council.
Website: www.prachisrivastava.com Twitter: @PrachiSrivas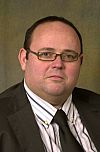 Dr Oscar Valiente
Oscar is a Lecturer in Education at the University of Glasgow. He was previously a Lecturer in International Education and Development within the School of Education and Social Work at the University of Sussex and a member of CIE. He has worked for the OECD in Paris - initially at the Centre for Educational Research and Innovation (CERI), and later at the Programme for Institutional Management in Higher Education (IMHE). Oscar has also worked for the Observatory of Vocational Education in Barcelona and the Jaume Bofill Foundation. His research interests are globalisation and education policy; TVET and skills development; widening participation to tertiary education; university/regional engagement; ICT for education and development.