Bashair Ahmed: Researcher, Sussex Centre for Migration Research

Rupert Brown: Profesor of Social Psychology
Rupert is Director of Research & Knowledge Exchange for the School of Psychology (since 2009) at the University of Sussex. He is interested in collaborating with community groups, local and national government offices and NGOs in the development and evaluation of social interventions that promote improved social inclusion and more harmonious intergroup relationships. His research interests include:
Acculturation; hate crime; identity; immigration; intergroup relations; post-conflict reconciliation; prejudice; prejudice reduction; refugees, social psychology; and team building in organisations.

Dr Michael Collyer: Senior Lecturer in Geography
During 2012/13, Michael held a Fulbright scholarship within the Department of Geography at the University of Washington, Seattle. Before coming to Sussex, he held a three-year Marie Curie Outgoing International Fellowship based at the University of Colombo, Sri Lanka. He was previously a Nuffield Foundation New Career Development Fellow at Abdelmalek Essaadi University in Tétouan, Morocco. Michael is primarily a political geographer with an interest in the relationship between people of the move and states. His research focuses on three areas: (i) Undocumented migration, detention and return, (ii) Forced migration, internal displacement and refugee movement, and (iii) Geopolitics of migration control.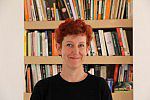 Andrea Cornwall: Professor of Anthropology and International Development
Andrea works within the School of Global Studies. She specialises in the anthropology of democracy, citizen participation, participatory research, gender and sexuality. She has worked on topics as diverse as understanding women's perspectives on family planning; fertility and sexually transmitted infection in Nigeria and Zimbabwe; the quality of democratic deliberation in new democratic spaces in Brazil; the use and abuse of participatory appraisal in Kenya; domestic workers' rights activism in Brazil, and sex workers' rights activism in India.

Dr Denise Decaires Narain: Senior Lecturer in English
Denise was born in Guyana and has lived and taught in the Caribbean. She has published widely on Caribbean women's writing and has published essays on the work of Jamaica Kincaid, Erna Brodber, Olive Senior and Shani Mootoo. Her monograph Contemporary Carribean Women's Poetry: Making Style (Routledge, 2001) is the first sustained study of Caribbian women's poetry. Denise is currently researching the gendered implications of debates about orality, sexuality and popular culture in the Caribbean, and in the ongoing contestation over the relevance of the categories 'postcolonial' and 'queer' within the region.

Dr Naomi Hossain: Research Fellow, Institute of Development Studies
Naomi is a political sociologist with nearly 20 years of development research and advisory experience. Her work focuses on the politics of poverty and public services, and includes research on elite perceptions of poverty, governance and accountability of education, social protection and women's empowerment. Naomi has conducted primary research in Afghanistan, Bangladesh and Indonesia, and ccross-country research in Latin America, sub-Saharan Africa and South and Southeast Asia.


Dr Iftikhar Hussain: Lecturer in Economics
Iftikhar's research focuses on accountability and performance evaluation in the public sector, with a focus on education. In one set of studies, he evaluates the role of the English school inspection system in improving student outcomes. The English regime is of particular interest because it combines test-based accountability with the more subjective inspection process. This project makes use of large administrative data sets to explore the causal effects of failing schools on subsequent student test score performance. In another study, Iftikhar examines whether parents' school choice decisions are influenced by inspection outcomes, and in a third he seeks to address whether there is any added value in inspector reports over and above information already available in the public realm - such as school test score rankings or 'league tables'.

Dr Anuradha Joshi: Research Fellow, Institute of Development Studies
Anuradha is a socialist scientist with a focus on policy processes with extensive experience in institutional analysis of development. She has worked on issues related to poverty, low-income housing, public services and environmental policy. Her current research interests focus on collective action, social accountability and service delivery - mobilising 'demand' in basic services and in the scaling-up of innovative service delivery approaches. She is also interested in taxation of the informal sector. She has experience of consulting for bilateral and multilateral agencies in developing and managing large, multi-country research projects, and has travelled and researched in India, Indonesia, Nepal, Vietnam and Ghana.

Russell King: Professor of Geography
Russell came to the University of Sussex in 1993. He has held visiting appointments at the University of Malta, Ben Gurion University of the Negev, the University of Trieste and Cornell.In 2012, Russell was Willy Brandt Guest Professor of Migration Studies at the University of Malmö. In 1986 he was awarded the Royal Geographical Society's Edward Heath medal for his work on the geography of Europe and the Mediterranean. Russell is Honorary Fellow of the Società Geografica Italiana and editor of the Journal of Ethnic and Migration Studies. At Sussex, Russell has been Dean of the School of European Studies (1998-2001), Head of the Department of Geography (2004-7) and Director of the Sussex Centre for Migration Research (1998-2011). Russell teaches on the MA in Migration Studies.
Dr Surak Lakhani: Lecturer in Criminology and Sociology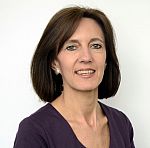 Professor Melissa Leach: Director, Institute of Development Studies
A geographer and social anthropologist, Meilissa's interdisciplinary, policy-engaged research in Africa and beyond links environment, agriculture, health, technology and gender, with particular interests in knowledge, power and the politics of science and policy processes. She is vice-chair of the Science Committee of Future Earth; a member of the International Panel of Experts on Sustainable Food Systems (IPES-food); lead author of UN Women's World Survey on the Role of Women in Economic Development 2014, and advisor to the ESRC 'Nexus Network: New connections in food, energy, water and the environment'.
Melissa founded and directed the ESRC STEPS (Social, Technological and Environmental Pathways to Sustainability) Centre from 2006-14.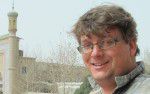 Professor Magnus Marsden: Director, Sussex Asia Centre
Magnus is Professor of Social Anthropology and Director of the Sussex Asia Centre. He joined Sussex in November 2013 from the School of Oriental and African Studies (SOAS), University of London where he was a Reader in Social Anthropology. Magnus earned his BA and PhD degrees from the University of Cambridge. He specialised initially in Islam in Central and South Asia and the lived experience of Islamizing processes in northern Pakistan. His research resulted in the publication of his first book, Living Islam: Muslim Religious Experience in Pakistan's North-West Frontier (Cambridge, 2005). Subsequently, with the aim of making an original contribution to anthropological conceptialisations of 'the region', Magnus explored the Afghanistan-Pakistan-Tajikistan borderland as a setting for complex interactions between Muslims across Cold War boundaries.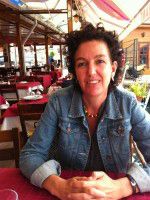 Professor JoAnn McGregor: Director, Sussex Africa Centre
JoAnn is Professor of Human Geography and Director of the Sussex Africa Centre. She came to Sussex in 2013 from University College London where she was a Reader. Prior to that, she worked for the University of Reading's Department of Geography, and at the University of Oxford's Refugee Studies Programme. She was educated at the University of Oxford where she secured a first class honours in geography. She subsequently gained her PhD at the University of Loughborough.
JoAnn's research interests are (i) African studies - particularly conflict, displacement and the legacies of violence; the politics of land and the environment; and (ii) Migration and diaspora studies - particularly African diasporas.
Dr Lyndsay McLean Hilker: Lecturer, Anthropology and International Development
In addition to her part-time role at the University of Sussex, Lyndsay is an independent consultant in international development. She completed her DPhil in Development Studies at the University of Sussex in 2009 which looked at identity and reconciliation among Rwandan youth in Kgali a decade after the 1994 genocide. In 2010-11 she held an ESRC post-doctoral fellowship in the Department of Anthropology. Previously, Lyndsay worked for the Department for International Development (DFID) in a number of policy and programme positions. She has over 10 years' consultancy experience working for a variety of international organisations, donors and NGOs.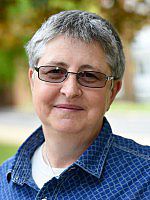 Sally Munt: Professor of Cultural/Gender Studies, Department of Media & Film
Professor Sally Munt is Director of the Sussex Centre for Cultural Studies.
Sally has been involved with the lesbian, gay, bisexual, trans and queer communities locally and nationally for nearly 30 years. She was a member of the Resilient Therapy Community of Practice at the University of Brighton from 2008-10 and continues to practice as a BABCP Accredited Cognitive Behavioural Psychotherapist.
Sally works with asylum seekers and refugees in community impact and engagement, most recently as PI of the AHRC Cultural Values development award, Cultural Values from the Subaltern Perspective: A Phenomenology of Refugees' Experience.

Alison Phipps: Professor of Gender Studies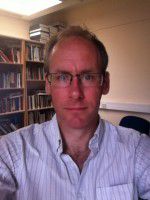 Jan Selby, Professor of International Relations
Jan is Director of the Sussex Centre for Conflict and Security Research (SCSR). His research focuses on peace processes; environmental security; the Israeli-Palestinian conflict; and International Relations theory.
In the area of peace processes, Jan's work explores contemporary peace negotiations, agreements and post-conflict peace-building within the context of global social, economic and geopolitical transformations. His research in the area of environmental security focuses especially on international water, climate and energy politics. Jan is author of a 2003 monograph, Water, Power and Politics in the Middle East, and numerous journal articles on Israeli-Palestinian and Middle Eastern water politics, including a groundbreaking analysis of Israeli-Palestinian water negotiation files, which identified a consistent pattern of Palestinian and donor complicity with water infrastructure-building for Israeli settlements.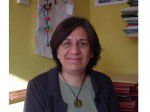 Maya Unithan: Professor of Social and Medical Anthropology
Maya is Director of the Centre for Cultures of Reproduction, Technologies and Health (CORTH) located within the School of Global Studies which she helped establish in 2014. She earned her PhD (1991) in Social Anthropology from Cambridge University and holds degrees in Sociology (MA) and Economics (BA Hons). Maya has taught at the University of Sussex since 1991 and served on various University and Department committees, including Senator (2000-2004, 2008-2009) and Sub-Dean of the School of African and Asian Studies (2001-2003). She was Course Leader for the MA in Medical Anthropology from 2003-2010 and is an advisor to the university's Environment and Health Research theme. She recently led a cross-campus initiative on Mobilities, Migration and Global Health (2012-2013). She is also closely connected with the development of South Asian studies at Sussex.