Dr Mariam Attia

Dr Barbara Crossouard
Barbara is a Senior Lecturer in Education. Her research interests are in critically exploring the production of identity and markers of difference through policy and practice in different education contexts, whether schooling, further, or higher education. Much of her research has focused on assessment as a social practice (formative and summative) and its work to legitimate dominant cultural norms. Barbara also has a special interest in researcher identities and doctoral education.
Barbara draws on a range of theoretical perspectives for her research deriving from sociology, cultural studies and education. She uses both qualitative and mixed methods approaches, including visual research methods, aiming to privilege contextually-grounded, reflexive research.

Dr Marcos Delprato
Marcos is a Lecturer in International Education within the Department of Education at Sussex. His research interests are related to education disadvantages in less developed countries from a quantitative angle, with a special focus on sub-Saharan Africa and Latin America. Prior to Sussex, he worked between 2016-2017 as a research associate post-doctorate at Cambridge University (REAL Centre) and between 2011-2016 as a Quantitative Research Officer at the Global Education Monitoring Report (UNESCO). Broadly, his experience is in the application of quantitative methods in the field of international education as well as in the construction of large databases using household and learning surveys such as The World Inequality Database on Education (WIDE)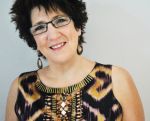 Professor Máiréad Dunne, CIE Director
Máiréad is Professor of Sociology of Education. Her research interests are with social inequalities in the Global south. A recognition of the workings of power in global, national, regional, local and domestic relations is central to her research. Máiréad uses theories from sociology, cultural studies, geography and education to explore the implications of dominant power positions & norms for identities (gender, ethnicity, socio-economic status), place and space (global, national, institutional) and the production of knowledge (research, policy, practice).
Máiréad's concerns are for reflexive research and theoretical development through contextually located and multi-perspectival explorations of educational policy, institutions and practices using mixed methods approaches. She has used this approach to explore issues of inclusion; school access and quality; gender; sexuality; conflict; poverty and decentralisation.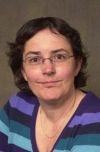 Dr Louise Gazeley
Louise is a Senior Lecturer in Education and is also currently Course Leader for the PhD in Education. Her research interests focus on the relationship between social and educational advantage and how this form of inequality is understood by policy makers and addressed in the academic literature. She is particularly interested in theoretical approaches that seek to explore underlying power structures. Education has the potential to challenge as well as to re-produce established patterns of exclusion and Louise has a specific interest in factors affecting the capacity of parents to engage proactively in educational processes.

Dr Sean Higgins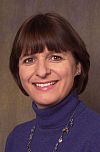 Dr Linda Morrice
Linda is a Senior Lecturer in Education and currently Director of Doctoral Studies for the School of Education and Social Work. Her research interests cover adult, higher education and lifelong learning theory, policy and practice - particularly informal and community-based learning. She has developed a focus on refugee and migration studies which has fostered an interdisciplinary approach to her research and enabled her to explore issues of identity, learning, social inclusion and citizenship from a distinctive perspective. She has particular expertise in life history, biographical and participative research methodologies.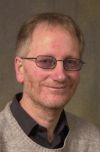 Emeritus Professor John Pryor
John is an Emeritus (retired) Professor of Education and Social Research with research expertise in the social and cultural contexts of education. He is also Director of the Sussex ESRC Doctoral Training Centre. John has been involved in studies of assessment, teachers' education, development and identity, equity/social justice issues and ICTs. His field experience has been in West and Southern Africa. John has worked with a variety of research approaches and methods and specialises in qualitative research including collaborative and ethnographic studies and action research.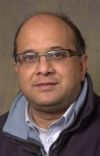 Professor Yusuf Sayed
Professor of International Education and Development Policy, Yusuf's main research interests include education access and rights education quality, education governance and leadership; education financing, higher education, international aid, monitoring and evaluation of education projects/programmes and international teacher education. He is currently leading a two-year research project investigating the role of teachers in peacebuilding in the post-conflict contexts of Rwanda and South Africa funded by the ESRC-DFID joint fund for poverty alleviation. See the Engaging Teachers in Peacebuilding in Postconflict Contexts project website.

Dr Jacqui Shepherd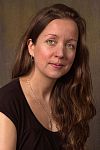 Dr Tamsin Hinton-Smith

Dr Rebecca Webb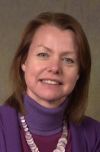 Dr Jo Westbrook
Jo is a Senior Lecturer in Education. She has research expertise in reading and literacy development, multilingual learning and teacher education in sub-Saharan Africa, Pakistan – and the UK. She has field experience in Pakistan, Tanzania and Uganda working collaboratively with country partners and using both qualitative and quantitative methods.