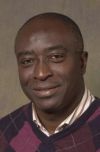 Professor Kwame Akyeampong
Kwame is Professor of International Education and Development. His research interests are in teacher education research in a development context, with a special focus on sub-Saharan Africa; understanding the conflicts in learning mathematics for children in low-income primary classroom contexts; interactions and clashes between pedagogy and assessment, and the institutional structures and cultures which shape them; teacher professional learning in low-income primary and secondary education classrooms; skills development in secondary education; and impact evaluation of education interventions and programmes to improve access and quality.
A central concern of Kwame's work has been the theorisation and/or conceptualisation of education in low-income countries in deficit terms. His research has aimed to offer an alternative viewpoint based on critical perspectives and experiences of policy makers, school leaders, teachers and students in Africa. He has worked on projects with organisations such as UNESCO, JICA, DFID and the World Bank, and has worked as a Visiting Professor in Japan (Hiroshima University) and the USA (Georgia State University). From 2011-2013 Kwame served as a senior policy analyst with UNESCO's Global Monitoring Report team in Paris.

Dr Barbara Crossouard
Barbara is a Senior Lecturer in Education. Her research interests are in critically exploring the production of identity and markers of difference through policy and practice in different education contexts, whether schooling, further, or higher education. Much of her research has focused on assessment as a social practice (formative and summative) and its work to legitimate dominant cultural norms. Barbara also has a special interest in researcher identities and doctoral education.
Barbara draws on a range of theoretical perspectives for her research deriving from sociology, cultural studies and education. She uses both qualitative and mixed methods approaches, including visual research methods, aiming to privilege contextually-grounded, reflexive research.

Dr Marcos Delprato
Marcos is a Lecturer in International Education within the Department of Education at Sussex. His research interests are related to education disadvantages in less developed countries from a quantitative angle, with a special focus on sub-Saharan Africa and Latin America. Prior to Sussex, he worked between 2016-2017 as a research associate post-doctorate at Cambridge University (REAL Centre) and between 2011-2016 as a Quantitative Research Officer at the Global Education Monitoring Report (UNESCO). Broadly, his experience is in the application of quantitative methods in the field of international education as well as in the construction of large databases using household and learning surveys such as The World Inequality Database on Education (WIDE)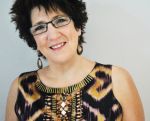 Professor Máiréad Dunne, CIE Director
Máiréad is Professor of Sociology of Education. Her research interests are with social inequalities in the Global south. A recognition of the workings of power in global, national, regional, local and domestic relations is central to her research. Máiréad uses theories from sociology, cultural studies, geography and education to explore the implications of dominant power positions & norms for identities (gender, ethnicity, socio-economic status), place and space (global, national, institutional) and the production of knowledge (research, policy, practice).
Máiréad's concerns are for reflexive research and theoretical development through contextually located and multi-perspectival explorations of educational policy, institutions and practices using mixed methods approaches. She has used this approach to explore issues of inclusion; school access and quality; gender; sexuality; conflict; poverty and decentralisation.

Dr Naureen Durrani
Naureen joined the University of Sussex in May 2012 as a Lecturer in International Education and Development and is currently Course Leader for the MA in International Education and Development (MAIED). She previously worked as a Research Associate at Northumbria University, as a post-doctoral research fellow at the University of Central Lancashire and as a Lecturer at the Institute of Education and Research at the University of Peshawar. She was also a school teacher in Pakistan and has undertaken consultancies for different international educational NGOs in Pakistan.
Naureen's research interests focus on the construction of identities within the context of schools, and the ways they impact social relations and conflict. Her doctoral research (2004-2007) explored the interaction of Pakistani national identity with religion, gender and ethnicity, and the implications of these interactions on social cohesion, diversity tolerance and gender relations. Naureen is also interested in teacher education, mathematics education, children and youth and issues regarding education generally in South Asia.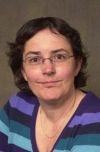 Dr Louise Gazeley
Louise is a Senior Lecturer in Education and is also currently Course Leader for the PhD in Education. Her research interests focus on the relationship between social and educational advantage and how this form of inequality is understood by policy makers and addressed in the academic literature. She is particularly interested in theoretical approaches that seek to explore underlying power structures. Education has the potential to challenge as well as to re-produce established patterns of exclusion and Louise has a specific interest in factors affecting the capacity of parents to engage proactively in educational processes.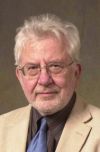 Professor Keith Lewin, Research Adviser
Keith is an Emeritus Professor with research interests in the area of international education, He formerly worked within the Department of Education at the University of Sussex (retiring in 2015) where, for many years, he was the Director of CIE (1995-2011). He remains Director of the Consortium for Research on Educational Access, Transitions and Equity (CREATE) and has extensive experience of school systems in Sub-Saharan Africa, South and South East Asia, and China. He has worked extensively with bi-lateral and multilateral agencies, including DFID, the World Bank, UNICEF, UNESCO, the International Institute of Educational Planning, DSE/GTZ and many national governments.
Keith has published 18 books and over 150 scholarly articles and chapters, and has supervised 40 PhD students. His research interests include the economics of education, educational financing, educational policy and planning, teacher education, educational innovation and implementation, science education policy, assessment, and aid to education.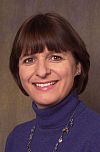 Dr Linda Morrice
Linda is a Senior Lecturer in Education and currently Director of Doctoral Studies for the School of Education and Social Work. Her research interests cover adult, higher education and lifelong learning theory, policy and practice - particularly informal and community-based learning. She has developed a focus on refugee and migration studies which has fostered an interdisciplinary approach to her research and enabled her to explore issues of identity, learning, social inclusion and citizenship from a distinctive perspective. She has particular expertise in life history, biographical and participative research methodologies.
Professor Mario Novelli, CIE Deputy Director
Mario is Professor of the Political Economy of Education. His research explores the relationship between education, globalisation and international development, with a specific focus on education and conflict. Over the last ten years he has worked in a variety of countries and on projects with organisations such as UNICEF; UNESCO; Education International; the Global Campaign For Education; Open Society Foundations; DFID and the Dutch Ministry of Foreign Affairs. He teaches on the MA in International Education and Development within the Department of Education.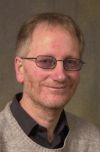 Professor John Pryor
John is Professor of Education and Social Research with research expertise in the social and cultural contexts of education. He is also Director of the Sussex ESRC Doctoral Training Centre. John has been involved in studies of assessment, teachers' education, development and identity, equity/social justice issues and ICTs. His field experience has been in West and Southern Africa. John has worked with a variety of research approaches and methods and specialises in qualitative research including collaborative and ethnographic studies and action research.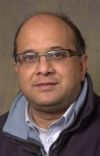 Professor Yusuf Sayed
Professor of International Education and Development Policy, Yusuf's main research interests include education access and rights education quality, education governance and leadership; education financing, higher education, international aid, monitoring and evaluation of education projects/programmes and international teacher education. He is currently leading a two-year research project investigating the role of teachers in peacebuilding in the post-conflict contexts of Rwanda and South Africa funded by the ESRC-DFID joint fund for poverty alleviation. See the Engaging Teachers in Peacebuilding in Postconflict Contexts project website.

Janet Steadman
Janet is a Tutor on the MA in International Education and Development and Course Leader for the Assessment Only Route into teaching. She has taught in a range of secondary schools - in rural Kenya and Germany, as well as in areas of Manchetser, London and Brighton in the UK. Throughout her career Janet has facilitated many different forms of training for teachers. Teacher education is her main specialism.
Internationally, Janet's research focus has been on education for refugees. Since 2007 she has worked extensively with ZOA, a Dutch NGO, on education for refugees in seven camps along the Thai-Burmese border. Janet has reviewed camp-based teacher training, devised a pre-service course for refugee teachers in collaboration with local partners, run workshops for trainers and devised a trainers' toolkit for camp-based in-service training. She continues to work as an independent evaluator of camp-based education programmes.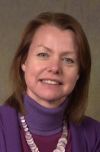 Dr Jo Westbrook
Jo is a Senior Lecturer in Education. She has research expertise in reading and literacy development, multilingual learning and teacher education in sub-Saharan Africa, Pakistan – and the UK. She has field experience in Pakistan, Tanzania and Uganda working collaboratively with country partners and using both qualitative and quantitative methods.