The Centre for International Education (CIE) was established in 1989 and is one of only nine 'University Research Centres' at Sussex. CIE research is interdisciplinary and reflective of a membership drawn from across the University and its wider network of associates and friends. The Centre is located within the Department of Education and is a constitutive part of a cross-university focus on Development Studies that consistently ranks no.1 globally in the QS World University Rankings (www.topuniversities.com).
CIE's central focus is education and development within the Global South and its diaspora. Out aim is to contribute to international and national debates about policy, practice and global relations through research, teaching and publications. Our work is driven by a philosophy that improved educational opportunities have important implications for social justice and equality, social and civic participation, improved wellbeing, health and economic growth. CIE is a centre of excellence, and recognised internationally as a leading centre in the field of international education and development, with many of our members contributing to key global debates.
Members of CIE produce internationally renowned research through a wide range of approaches and a variety of methodologies. They have engaged in research and consultancy for research councils, international NGOs, national governments, philanthropic organisations, development agencies and donors. These include (but are not limited to) the ESRC, the EU, the British Council, DFID, UNESCO, Teacher Task Force for Education 2030, UNICEF, the World Bank, the Rockefeller Foundation, Concern Worldwide, Norwegian Aid, Geneva Global, OXFAM, Save The Children, Education International, AKDN, SIDA, the William and Flora Hewlett Foundation and the Open Society Foundation. We encourage institutions, potential research partners and students to contact CIE for more information about our work.
Our substantial research experience is used to inform our teaching at doctoral, masters and undergraduate levels. More than 150 CIE doctoral researchers have graduated from the Education PhD and the International Doctor of Education (EdD). Another 400+ students have completed the International Education and Development MA. Since 2014/15, CIE has also delivered a suite of modules for first and second year undergraduates from across the University that may be undertaken as individual 'electives', or as part of the International Education and Development 'pathway'.
Our graduates come from a wide range of countries and many have gone on to occupy key positions in the field of education and development at local, national and international levels. They provide us with an extensive and influential network of alumni and contacts across the globe.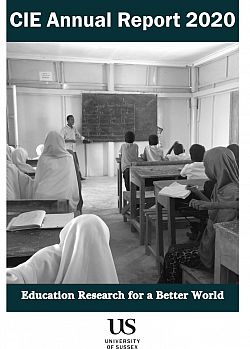 Download the CIE Annual Report 2020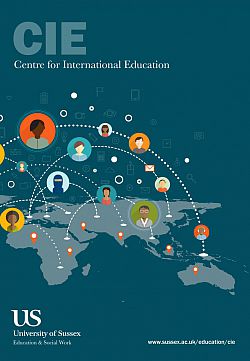 Download the CIE Leaflet
See previous annual reports and newsletters: