Centre Director:
Professor Louise Morley
Louise is a Professor of Education within the Department of Education. Her previous posts were at the Institute of Education, University of London, the University of Reading and the Inner London Education Authority. Louise has a strong international profile in the field of higher education studies. She has given keynote presentations in Australia, Canada, China, France, Germany, Norway, Poland, Ghana, Uganda, Moldova, India and Belgium. She has undertaken research, consultancy and has been a visiting academic in Brazil, The Gambia, South Africa, Lesotho, Uganda, Tanzania, Nigeria, Sri Lanka, Mexico, Greece, Sweden, and the Philippines. She is on the editorial boards for Studies in Higher Education, Gender and Education, Teaching in Higher Education, the London Review of Education and on the International Advisory Boards for Education, Citizenship and Social Justice and Studies in Research: Training, Evaluation and Impact. She is also a member of the Society for Research on Higher Education's Research and Development Committee and the external examiner for the DBA in Higher Education Management at the University of Bath and the MA in Academic Practice at King's College, London.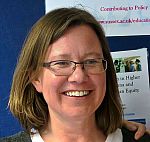 Centre Co-Director
Professor Kelly Coate

______________________________________________________

Dr Mariam Attia, Lecturer in Education
Mariam is Course Leader for the Postgraduate Diploma in International Teacher Education. She has worked with teachers and researchers in Ghana, Egypt, Palestine and Nigeria. Mariam is interested in educational research which aims to cultivate wellbeing, support capacity building, and promote the furthering of human potential. Mariam's professional interests and activities lie in the area of (international) higher education primarily, and she is currently the Education Pathway lead for Sussex in the South East Network for Social Science (SeNSS) Doctoral Training Partnership funded by the Economic and Social Research Council (ESRC).
Tab Betts, Lecturer in Higher Education Pedagogy
Tab Betts is a Lecturer in Higher Education Pedagogy at the University of Sussex, teaching on the Postgraduate Certificate in Higher Education, and is co-founder of the Active Learning Network (ALN), a global community of practice for promoting teaching excellence. He has been promoting active learning and inclusivity in Higher Education for over ten years and has won a number of teaching awards, including the University of Sussex Award for Outstanding or Innovative Undergraduate Teaching and the University of Brighton Award for Most Innovative Teaching. He is fluent in Mandarin Chinese, was Head of Department at a Chinese university and currently runs his own international education consultancy, working across a range of international contexts, including the UK, China, Japan, Korea, Cambodia, Vietnam, Malaysia, Thailand and Nigeria. His research interests include learning technology, online learning, inclusivity for international students, learners from Confucian heritage cultures (CHC), international teacher education, active learning, and the role of play in promoting innovative thinking.

Dr Barbara Crossouard, Reader in Education
Barbara's main research interests are assessment, doctoral education and doctoral pedagogies, including their development using digital technologies. She was previously the researcher on the EU funded 'Internet-Based Assessment' project. She was recently awarded an annual Newer Researcher prize by the Society for Research into Higher Education. This supported a research project on the career trajectories of newly qualified researchers.

Dr Emily Danvers
Emily is a Lecturer in the Department of Education based in the Centre for Higher Education and Equity Research (CHEER). She teaches students on BA and MA courses within the Department on topics related to Higher Education, Teaching, Learning and Pedagogy, Critical Thinking, Equity and Inclusion and Sociological Theory.
Before undertaking a PhD and starting her academic career, Emily worked in learning development in higher education at Cardiff Metropolitan University, Brunel University and the University of Brighton - teaching academic and research skills to students and working with academic staff on pedagogies for developing their students' academic skills. She has also worked as a researcher on a number of projects related to widening participation, inclusion and higher education pedagogy at Plymouth University, University of Sussex and the University of Brighton.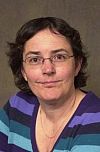 Dr Louise Gazeley, Senior Lecturer in Education
Louise contributes to a range of courses within the Department of Education, leading modules and supervising researchers. Her own research focuses on the relationship between educational and social (dis)advantage. Specific areas addressed include: access to higher education for under-represented groups; disciplinary exclusion and equity; how initial teacher education addresses issues of equity and exclusion; expectations of parental involvement in education.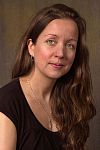 Dr Tamsin Hinton-Smith, Senior Lecturer in Higher Education Teaching and Learning
Tamsin is a member of the Centre for Gender Studies. Her teaching includes the sociology of education and she has received an award for excellence in teaching. Tamsin's broad research focus is on marginalised identities and social participation using qualitative (including online) research methods. Her key area of expertise is student parents - particularly lone and teenage parents - and participation in learning, including higher education. Tamsin's primary research area is lone and teenage parents' participation in learning, training and work. Her work addresses the ways in which student parents manage the competing demands of family, learning and paid work, and the role of higher education policy and pedagogic practice in supporting or problematising this. Tamsin's recent publications include Lone parents' experiences in Higher Education 2012 (Niace: Leicester). She also edited Widening Participation in Higher Education: Casting the net wide? 2012 (Palgrave: London). Tamsin has also worked as a Westminster parliamentary researcher on educational issues.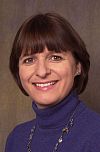 Dr Linda Morrice, Senior Lecturer in Education
Linda is Director of Doctoral Studies for the School of Education and Social Work. Her research interests cover adult, higher education and lifelong learning theory, policy and practice. She has developed a focus on refugee and migration studies which has fostered an interdisciplinary approach to her research and enabled her to explore issues of learning, equity, citizenship and identity from a distinctive perspective. She has a particular interest in participative and peer research, and expertise in life history, biographical and narrative research methodologies. Linda is on the Editorial Board of Studies in the Education of Adults and is Member of Council and Honorary Treasurer of SCUTREA (Standing Conference on University Teaching and Research in the Education of Adults). She is co-founder and co-convenor of the European Society for Research on the Education of Adults (ESREA) Network on Migration, Ethnicity, Racism and Xenophobia. Linda contributes to a range of academic courses.

Alison Phipps, Professor of Gender Studies
Alison convenes the flagship Gender Studies MA course and teaches a gender-based portfolio of upper-undergraduate and postgraduate courses within the Department of Sociology. She also supervises MA and MSc students as well as PhD researchers in areas related to her research interests. Alison is currently Research and Impact Lead for the Department of Sociology, developing their REF2012 submission.


Paul Roberts, Head of Business Engagement, Research and Enterprise
Paul's career has focused on the higher education sector in the UK and USA. His work has included student development activities, project management and research and enterprise roles. Paul currently leads a growing team of professional staff who support the implementation of all elements of the University of Sussex's research strategy relating to postgraduate and postdoctoral research provision. Highlights have included: Setting up the University of Sussex ESRC Doctoral Training Centre; Co-ordinating the CHASE consortium's successful £16.9m AHRC Doctoral Training Partnership grant; Securing a European Commission HR Badge of Excellence in Research and contributing to the University's Athena Swan agenda.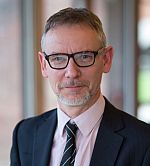 Simon Thompson, Professorial Teaching Fellow
Simon is Head of the Department of Education, specialises in Initial Teacher Education, works closely with school partners and supervises MA and Doctoral students. He is one of 55 university teachers nationwide to receive the prestigious National Teaching Fellowship Scheme award for excellent practice and outstanding achievement in learning and teaching in Higher Education. Simon's research interests include history education, teacher education and material culture in schools and life history as research methodology. Simon is a Co-Investigator in a CHEER project entitled 'Higher Education, Knowledge Exchange and Policy Learning in the Asian Century'. As part of this project, Simon will visit colleagues at the University of Hiroshima to compare teaching and learning cultures in two international higher education contexts – the UK and Japan.

Dr Rebecca Webb, Lecturer in Education
Rebecca is a Lecturer and Course Leader for the Early Years iEducation MA. She also teaches on other MA courses within the Department of Education, the Doctor of Education, and convenes an undergraduate module for the Childhood and Youth: Theory and Practice BA. Prior to her academic career, Rebecca worked as a teacher, lecturer, teacher trainer and education adviser. Her most recent experience before taking on full-time doctoral study was working in an advisory capacity with schools in Newport, South Wales to promote equity, inclusion and achievement, especially amongst groups of pupils traditionally disadvantaged within the education system.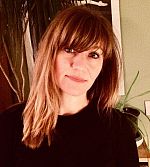 Dr Bella Wheeler, Research Fellow in Social Work and Social Care
Bella has held various research positions within the University and beyond, often with a focus on social inclusion, inequality and public health and working with traditionally marginalised groups. She has expertise in qualitative research methods and narrative analysis, with an interest in arts-based and visual methods in particular. She has taught on the Childhood and Youth BA and is currently teaching Research Design and Ethics as part of the MSc Social Research Methods.