Located within the Department of Education in the School of Education and Social Work, the research centre CHEER has been established to consolidate higher education research and scholarship at the University of Sussex.
CHEER's director is Professor Louise Morley.

Don't miss ...
OPEN RESEARCH SEMINAR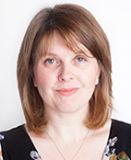 Date: 5 February 2018
Time: 5-6.30pm
Venue: Room 104, Fulton
Speaker: Dr Sarah Jane Aiston, Senior Lecturer, Department of Education and Social Justice, University of Birmingham and Hon. Associate Professor, Faculty of Education, University of Hong Kong
Title: The Silence/ing of Academic Women
__________________________________________________________________
Details of all upcoming CHEER events for the 2017/18 academic year in CHEER Events: 2017/18 [PDF 79.69KB]
Japanese students explain the differences they see between the UK and Japanese higher education systems
As part of its research project, 'Higher Education, Knowledge Exchange and Policy Learning in the Asian Century', CHEER interviewed a number of Japanese students asking them to reflect on their UK studies and tell us some of the differences between the Japanese higher education system and our own ...
How to get women out of the "velvet ghetto"
Professor Louise Morley talks about the challenges and issues affecting women in leadership roles.