To view the recordings of CHEER events that have taken place during the last academic year, see Events Archive: 2016/17.
Date: 15 November 2017
Time: 10.30am-5pm
Venue: Conference Centre, Bramber House, University of Sussex
Keynote Speakers: Professor Valerie Hey, formerly of the University of Sussex / Professor Diane Reay, University of Cambridge / Professor Meg Maguire, King's College, London
Does Class Still Matter? Conversations about Power, Privilege and Persistent Inequalities in Higher Education
This one-day seminar is to celebrate CHEER's 10th Anniversary. The keynote presenters will be in dialogue with new researchers.
November 2017 is not only the 10th Anniversary of the founding of the Centre for Higher Education and Equity Research (CHEER) at the University of Sussex, but also the 20th Anniversary of the publication of Pat Mahoney and Christine Zmroczek's edited collection of essays 'Class Matters: "Working Class" Women's Perspectives On Social Class'. Two of CHEER's founding members contributed essays to this collection: Professors Valerie Hey and Louise Morley.
The 1997 edited collection theorised the contradictions, ambivalences and affects around classed identities and experiences- especially in higher education- a domain that traditionally has excluded working class people from participation, knowledge production and leadership.Despite decades of policy interventions in diverse national locations to encourage more people from working class backgrounds to enter higher education as students, the academy remains a site of class privilege and a vehicle for social differentiation. When one intersects social class with gender and the putative 'feminisation' of higher education, a range of complexities arise about women's inclusion and working class men's exclusion from new opportunity structures.
There are multiple readings of the drivers behind widening participation policy initiatives, including the emphasis on human capital theory, normative ideals of the good citizen, incorporation and neoliberal notions of enterprising, competitive and self-maximising individuals rather than social structures and collective identities.
Current rises of populism in some regions have also been linked to particular formations of 'problematic' collective classed identities. The rise of 'post-truth' narratives has challenged the assumption that forms of classed, gendered and racialised identity discrimination no longer pose a significant social problem. This has prompted CHEER to consider:
In what way(s) does social class come to matter for those bodies and practices included/excluded by higher education?
How have theorisations of class by sociologists of education developed since the book's publication?
What are the on-going challenges in thinking about social class in higher education?
This seminar will draw together some of the original writers and invites newer researchers to speak back to the papers 'in conversation'. In so doing, we hope to generate creative, regenerative and productive inter-generational dialogue around social class, feminisms and identities in (and about) the academy.
Promo: Does Class Still Matter? CHEER Seminar Promo [PDF 814.13KB]
_____________________________________________________________________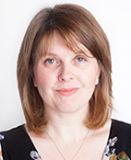 Date: 5 February 2018
Time: TBC
Venue: TBC
Speaker: Dr Sarah Jane Aiston, Senior Lecturer, Department of Education and Social Justice, University of Birmingham and Hon. Associate Professor, Faculty of Education, University of Hong Kong
The Silence/ing of Academic Women
The underrepresentation of women in the most senior ranks and leadership positions in the academy is a global phenomenon. How and why women academics experience the higher education profession differently to their male colleagues has been the subject of extensive research.
In this seminar, Dr Aiston brings a new conceptual dimension to our understanding of this complex and enduring issue. Based on 35 interviews with women academics from three world leading research-intensive universities, she will introduce the concept of the silence - and silencing - of academic women.
The theoretical frame of 'micro-inequities' (small events) - which are hard to prove and covert - is used to analyse why academic women remain silent. And are silenced.
Join this event remotely at: https://adobeconnect.sussex.ac.uk/aiston
NOTE: The above link will not be acessible/live until approx. half an hour before the start time of the event on the day
_____________________________________________________________________
PAST EVENTS
Date: 19 September 2017
Time: 10am-4.30pm
Venue: Gardner Tower, Attenborough Centre for the Creative Arts
Speakers: Confirmed Sussex speakers include Professor Andrea Cornwall (Anthropology/International Development), Dr Charlotte Morris (CHEER, Education/Law, Politics & Sociology) and Dr Liz Sage (ADQE).
Teaching in Turbulent Times: Challenges and Responses
Sponsored by CHEER, Academic Development and Quality Enhancement (ADQE), Centre for Gender Studies and School of Global Studies
How do we teach in a climate shaped by polarised politics and seismic shifts in social and educational landscapes?
Over the past year, colleagues from across Sussex and Brighton universities have met to consider precisely this. Through seminars and discussions, we've considered what it is to teach in a context in which Brexit and Trump have become political realities, where our own practices as an academy are under scrutiny as never before, and what role education has to play in a world characterised by 'fake news', 'post-truth' and tangible human crises.
This one-day workshop is an opportunity to bring these varied discussions together and consider how we can respond - as individual teachers and as an HE community - to the challenges our students, colleagues and Higher Education at large faces. Through a combination of open forums, invited speakers and inventive workshops, we will share our experiences of these challenges and how we have negotiated them so far, before considering what we can and would do differently in HE if we were given the chance to re-write the rules – ideas which will then contribute to a larger project in re-imaging a university education.
Themes we will look to cover include but are not limited to:
The increase of racism/xenophobia/Islamophobia and its impact on students and staff
Fostering critical thinking in students
Encouraging students to engage with a diverse community – locally and globally
The growing impact of poor mental health and well-being
Managing a politically diverse classroom
Supporting students and colleagues in a discriminatory climate
Decolonising the curriculum – what does this mean in practice?
What scope is there for promoting social justice, equity and diversity through the curriculum?
Working with power dynamics in the classroom
Feminist/post-colonial/ queer pedagogies
How do we put theory and good intentions into practice?
_____________________________________________________________________
Details of all ESW seminars - and links to their recordings - can be accessed via the School's ESW Seminars web page.
To be added to our mailing list and receive news and information about CHEER and its upcoming events, please contact CHEER Research Fellow, Charlotte Morris: cam40@sussex.ac.uk