Eat Central
Find out about Eat Central in Bramber House.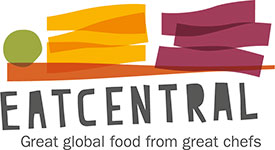 Eat Central is the hub of food culture at Sussex. Freshly cooked breakfast, lunch and dinner is available every day, with our international chefs preparing dishes from around the world.
Our lunch menus run on a four week cycle to ensure you have a variety of different food to choose from each time you dine with us.
---
Opening times
Opening times are Monday to Sunday, 8am to 9.30pm.
Menus
Find Weekly Menus on the drop down pages.
Week 1: 24th June
Week 2: 1st July
Week 3: 8th July
Week 4: 15th July
Get a munch money card
Find out about our munch money card for incentives and benefits.
Location