Eat Central
Find out about Eat Central on the ground floor of Bramber House.

Eat Central is the hub of food culture at Sussex. Freshly cooked breakfast, lunch and dinner is available every day, with our international chefs preparing dishes from around the world.
Our lunch menus run on a four week cycle to ensure you have a variety of different food to choose from each time you dine with us.
Our new and exciting menu offers a whole new range of products that we are excited to roll out for the new academic year in September. With our Hola Polla and Bamboo concepts offering original dishes served by our world-class chefs and our 'On The Go Breakfast' options that are healthy and delicious.
FEATURING :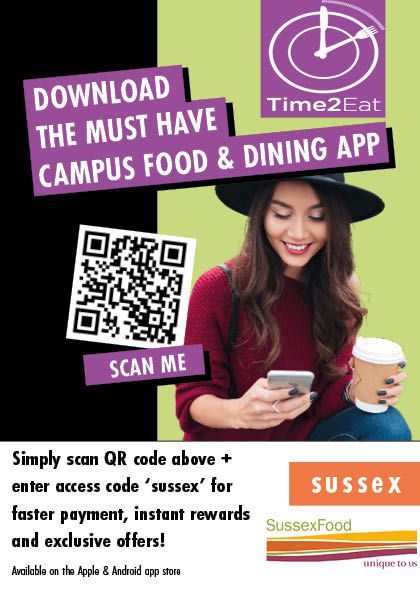 Opening times:
Monday Friday, 08.00-18.30
Saturday 09.00-16.00

Sunday 09.00-16.00

Menus
Wide selection of Salads, Baguettes, Toasties and Paninis available daily.
Proper Cornish Pasties
Wide range of breakfast incl our 7 or 10 items deals, Breakfast Muffins, Pastries and Yogurts.
Find Weekly Lunch Menus on the drop down pages.
Breakfast and All day Grab and Go

Week 14.09.2020 & 21.09.2020

Week 28.09.2020

Week 05.10.2020

Week 12.10.2020
Get a munch money card
Find out about our munch money card for incentives and benefits.
Location: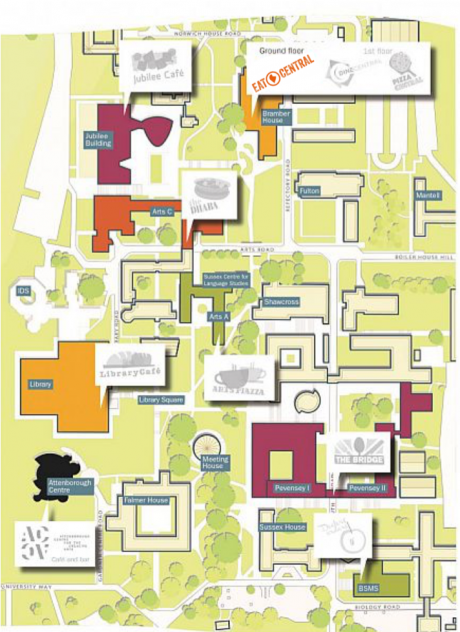 Follow us on our social media page for our latest offers: