Doctor's Orders Cafe
Find out about the cafe at the Brighton & Sussex Medical School (BSMS).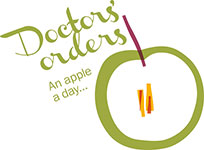 Satisfy that lunchtime rumble with just what the doctor ordered.
We are located over in the medical school and offer a delicious selection of sandwiches, soups and salads.
---
Opening times
Opening times are Monday to Friday, 8.30am to 3.30pm.
Menu
Every day is different at Doctors' Orders, check the menu to find out what delicious dishes are on offer today.
Week 1: w/c 24th September
Week 2: w/c 1st October
Week 3: w/c 17th September
Doctors' Orders 3 Week Menu
Get a munch money card
Find out about our munch money card for incentives and benefits.
Location
Download our campus map [PDF 286KB].