Dine Central
Find out about Dine Central.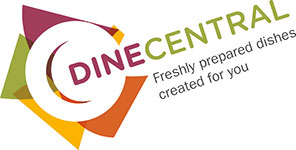 Dine Central is a hidden gem on the first floor of Bramber House.
It has re-opened this year as an eco-friendly, plastic-free cafe.
There are many salad and protein options for vegans, vegetarians and meat eaters alike as well as a Wok Bar for you to build your perfect stir-fry.
---
Opening times
Monday to Friday 11.30am to 2.30am.
Menu
The Daily Menu will feature the core salad of the day, 4 premium and 4 protein options from the full menu below…
Core (v)
Mixed leaves, tomatoes, grated carrot, sweetcorn, cucumber, red onion and peppers.
Premium (v)
Quinoa and roasted cauliflower, rocket, cranberries and honey dressing.
New potatoes, red peppers, chilli and courgettes.
Beetroot, shaved cauliflower and kale salad, nut-free pesto.
Premium Cabbage, carrot, apple and celery salad, tahini dressing and chopped dates.
Cauliflower rice, Asian vegetables and soy dressing.
Spinach and beansprout salad.
Couscous with roasted vegetables.
Roasted new potatoes with asparagus and lentils.
Mixed bean salad with avocado.
Protein
Madras marinated chicken fillets.
Pan-fried curried fish.
Sesame coated tofu. (v)
Turkey steak.
Chicken skewer.
Vegetable skewer. (v)
Grilled chicken breast.
Halloumi. (v)
Spinach dahl. (v)
Organic tofu. (v)
Get a munch money card
Find out about our munch money card for incentives and benefits.
Location