The Dhaba
Find out about the Dhaba cafe in the Arts C building.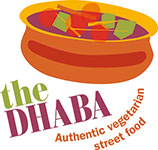 The Dhaba Café is the University's best kept secret treasure, hidden amongst the Arts buildings.
Loved by herbivores and carnivores alike, Dhaba is the place to go for a wide array of delicious vegetarian and vegan options.
---
Opening times
Summer opening times are Monday to Friday, 9am to 4pm.
Menu
The Dhaba cafe menu is on a three week rotation so you'll never get bored of the array of delicious veggie dishes made fresh every day in Dhaba cafe.
Week 1: w/c 24th September
Week 2: w/c 1st October
Week 3: w/c 17th September
Get a munch money card
Find out about our munch money card for incentives and benefits.
Location
Download our campus map [PDF 286KB].