The Bridge
Find out about the Bridge Cafe on campus.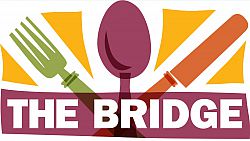 Between Pevensey I and Pevensey II there is a bridge. Inside that bridge you'll find The Bridge: the number one destination for tasty, home-cooked delights inspired by cuisines from around the world.
---
Opening times
Opening times are Monday to Friday, 9am to 4pm.
Menu
With three weeks' worth of delicious dishes, you're always spoilt for choice at The Bridge.
Week 1: w/c 15th October
Week 2: w/c 22nd October
Week 3: w/c 29th October
The Bridge 3 Week Menu
Get a munch money card
Find out about our munch money card for incentives and benefits.
Location
Download our campus map [PDF 286KB].