Although the United States and the United Kingdom share the same language, American Studies majors need to understand and come to terms with the 'foreign-ness' of American life as well as to have an opportunity to study their subject on its home territory and acquire a closer knowledge of American society and its culture.

For these reasons, all American Studies majors, and joint-degree majors, spend their third year at a North American university that has been carefully selected for academic standard, levels of pastoral and administrative support, and cultural and geographical environment. Your journey will be a once-in-a-lifetime opportunity to learn first-hand about the place you are studying and, perhaps more importantly, also the beginning of lifelong professional and personal attachments in America.
As an American Studies major, you will study at one of our US or Canadian partners' campuses that together represent every facet of the American experience from the Atlantic coast to the shores of the Pacific. Some of our students study at one of the University of California campuses, including UC Berkeley and UCLA. Those interested in the American South can study at Tulane University in New Orleans or the University of North Carolina, while politics specialists might choose Georgetown University or George Washington University in Washington, D.C. Whether you are interested in Native American culture, environmental history, or American modernist poetry, Sussex offers you a unique and unsurpassed experience while studying in North America that will, as returning students perennially attest, 'change your life'.
Follow Sussex American Studies Abroad on Instagram on @sussexamstudsabroad, or check out our students' North American adventures on #sussexamstuds.
Questions? Contact our Director of Year Abroad, Dr Anne-Marie Angelo, on:
A.Angelo@sussex.ac.uk
+44 (0)1273 877036
Year Abroad
Where do you want to go?
Sussex Degrees in American Studies include a year abroad at a university or college in the USA or Canada with which we have an exchange agreement. You can use this page to find out more about the different institutions. Students will be advised on which universities are best for different major subjects.
USA
Canada
See the most up-to-date list of institutions you can study abroad at as an American Studies student
American Studies Year Abroad students in their own words:
Jenny's blog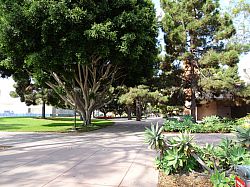 Letters from America, Tales and tricks on how to survive a year abroad from across the pond. (University of California, Santa Barbara) ... Read Jenny's blog here
Matilda's Chicago internship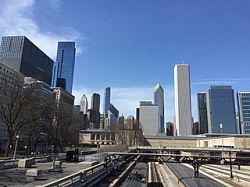 From living in a small college campus town to living and working in the third biggest US city I saw two extremes of American society. The internship experience represented an opportunity to carry out research that had practical application. Read about Matilda's internship here