Postgraduate Taught Open Days
The best way to experience Sussex is to come along to one of our Postgraduate Taught Open Days. Our next Open Day will be in February 2017.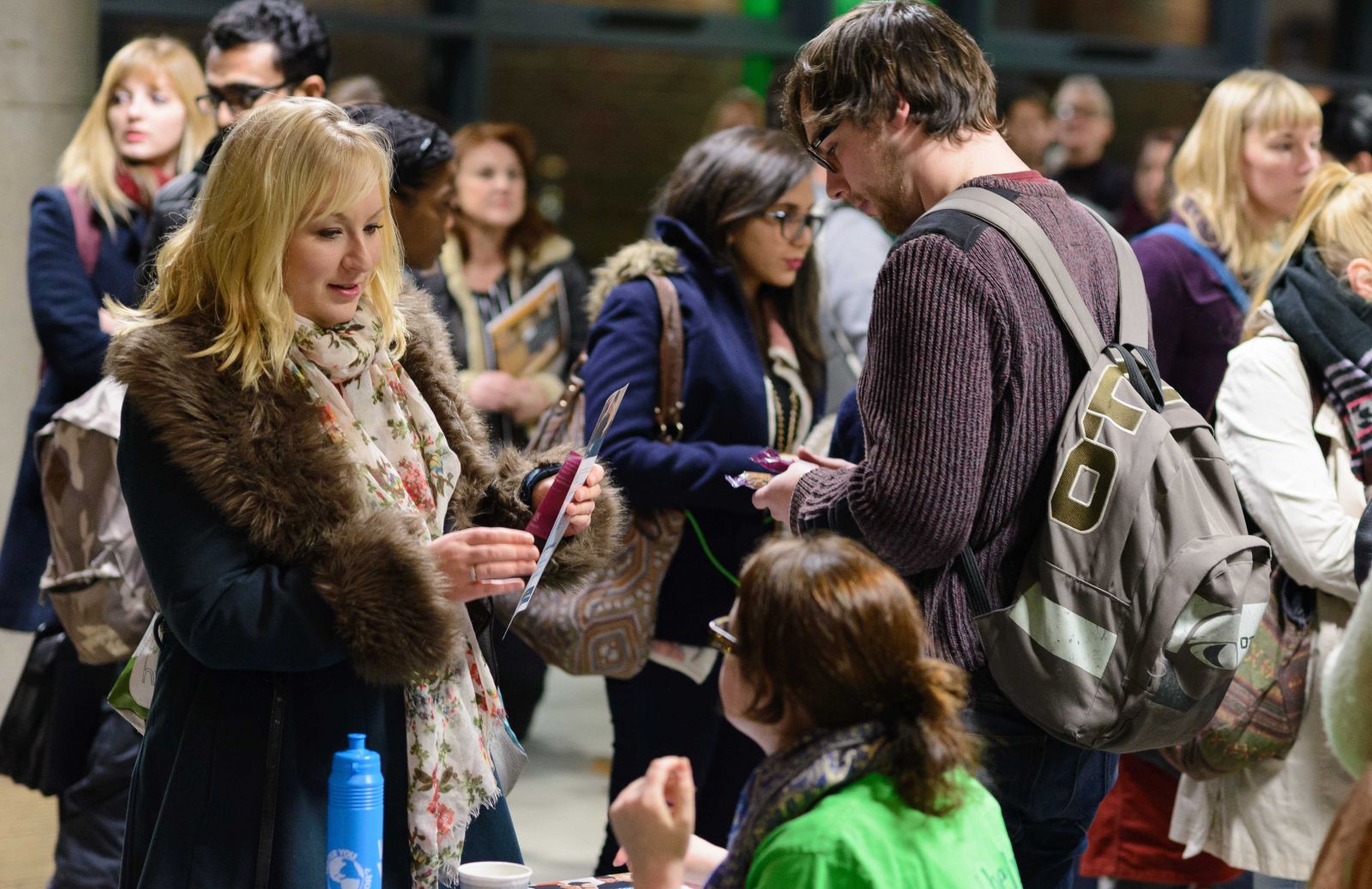 Book your place online
Bookings for our next Postgraduate Taught Open Day haven't opened yet, but you will be able to book your place here when they do.
Register your interest in postgraduate study at Sussex in the meantime to receive further information.
On the day
Our annual Postgraduate Taught Open Day is an excellent opportunity to meet academic staff and postgraduate students, and to find out how a postgraduate degree can help improve your career prospects.
You can:
discuss our courses with academic staff
meet current postgraduate students
find out details of our generous scholarship schemes
attend presentations on research and funding
hear a wide range of subject talks
get advice on career development
find out information about our learning resources and academic support
get guidance on University accommodation
find out details of the application and selection process
take a University campus tour.
The Postgraduate Taught Open Day at Sussex was a very enjoyable, informative and well-run event."

Jonathan Fisher


Postgraduate Taught Open Day attendee, February 2016

Other opportunities to visit us
Find out about our other organised events:
You can also take a self-guided tour of campus in your own time if you're not able to come to one of our organised visits.
You can also meet us at one of the externally hosted postgraduate events, which we attend across the UK, to find out more about postgraduate study at Sussex.
Join our Online Open Days and webinars
If you can't visit Sussex or come to any of the external events, you can still find out about postgraduate study, talk with your lecturers, and get a feel for Sussex campus and facilities, by attending our Online Open Days.
Contact us
If you have any questions, please get in touch with the Postgraduate Recruitment team: