Living costs and budgeting
Find out what you can expect to spend on your living costs while you study at Sussex.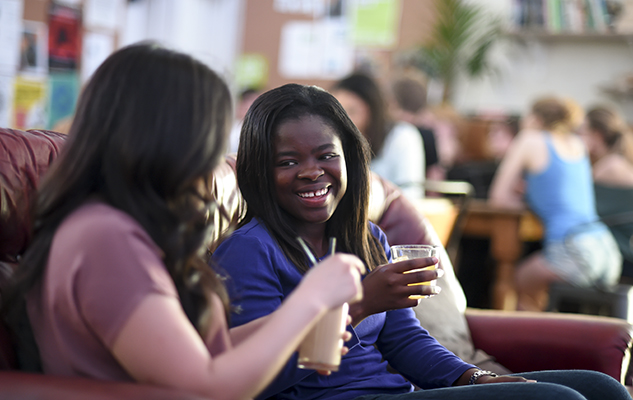 The following is a breakdown of what you might spend each week, but it's for guidance only.
You may find that – depending on your lifestyle – you need more or less.
Living costs per week
Rent on campus*
£90-£157
Mobile phone
£6-£10
Food and household goods
£35-£40
Laundry
£5
Local travel (based on annual and seven-day local bus saver tickets)
£9-£13
Insurance (personal)
£1-£4
Books and equipment
£7-£12
Total
£153-£241
*This is the range of rents for the academic year 2018/19 and will increase in future academic years. This table includes single and en-suite rooms on campus but excludes studios and family flats. Off-campus rental costs may vary.
Check our accommodation costs.
Additional living costs per week
Socialising/entertainment
£15-£40
Clothing
£6-£10
This information is useful if you are applying for a visa or American student loans and need to calculate how much you will spend as a student.
Use the international student calculator to work out how much you need to study and live in the UK and take in account exchange rate changes.
Read our student budgeting tips to find out how you can manage and save your money
Student banking
We have banks on campus that provide special services for students, and allow you to open up student bank accounts when you arrive.
There are also a range of banks in Brighton that you can use as a student.
If you are an international student, we run sessions after you arrive to help you open up a UK bank account.
Student discounts
As a Sussex student, you can get a range of discounts on everything from travel to food.
You can apply for an National Union of Students (NUS) extra card, which gives you discounts on restaurants, cinemas and shops in Brighton and around the UK.
To help towards your travel costs, you can also benefit from:
Part-time work
You can help to fund your studies and gain work experience by finding a part-time job. Find out more about how to find a part-time job while you are studying.
If you require a visa to come to the UK, you are granted it on condition that you can pay your tuition fees and living expenses (for you and your family) without having to depend on finding work in the UK.
---
You might also be interested in: