Key contacts
International Partnerships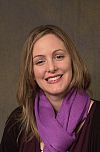 Victoria Shaw
Assistant Head (Strategic Partnerships)
E v.a.shaw@sussex.ac.uk
T +44 1273 876787
International Partnerships is responsible for strategic initiatives to deliver global engagement aims in the University's Strategic Plan and leadership for the University's international partnerships strategy, as well as managing and reporting on institutional strategic partnerships, with each officer dedicated to a portfolio of partners. The office oversees executive missions to partners and should be the first point of contact for new cooperative agreements, providing advice and strategic input on establishing a new partnership and how Schools can bid for the International Partnership Development Fund, as well as ensuring that proposed agreements align with the objectives in the Strategic Plan. The office can also support Schools in gaining Initial Approval for a new international partnership and help to progress and communicate partnerships, working in close collaboration with Heads of Schools and Research Centres, academic Directors of International Recruitment and Development and other professional units, including Communications and External Affairs, Sussex Research, the Doctoral School, Sussex Abroad, Admissions and ADQE, to manage the partner relationship.

Peter Boddy
International Partnerships Officer
E p.boddy@sussex.ac.uk
T +44 1273 876852

Georgie Chesman
International Partnerships Officer
E g.chesman@sussex.ac.uk
T +44 1273 876851

Hilmi Jaidin
International Partnerships Administrator
E m.jaidin@sussex.ac.uk
T +44 1273 877120
Sussex Abroad

Emily Sinclair
Head of International Programmes
E e.sinclair@sussex.ac.uk
T + 44 1273 877033
Sussex Abroad manages over 150 agreements for incoming and outgoing undergraduate exchange, as well as fee-paying study abroad. Emily is able to offer advice on all matters relating to visiting and exchange students, including information on existing agreements, demand for study abroad destinations and the promotion of new exchange programmes.
Academic Development and Quality Enhancement
Christopher Wellings
Head of Academic Development and Quality Enhancement Office (Academic Office)
E c.r.wellings@sussex.ac.uk
T +44 1273 877468
Once discussions on a new partnership are underway, the Academic Development and Quality Enhancement office will consider applications for initial approval, as well as providing input on agreements, and supporting the management of the partnership, including servicing of validation and recognition agreements, appointment of external examiners, servicing steering groups and academic boards and liaison on quality assurance matters.
Gavin Harrison


Assistant Registrar
E g.j.harrison@sussex.ac.uk
T +44 1273 877063
Depending on the nature of the proposed partnership, it may also be appropriate for advice to be sought from other administrative units, such as the Admissions Office, Sussex Research, the Doctoral School, and the regional leads for the relevant country within the International Office.