International Administrator Exchange Programme
The International Administrator Exchange Programme aims to strengthen the university's institutional partnerships through cooperation on professional services staff development, capacity building, and support to research and teaching developments.
This highly selective programme for staff exchange aims to support professional development and capacity building at Sussex and at participating partner universities. The awards will give staff a global perspective on university services and management, enabling them to share expertise, improve support for international students and strengthen research, teaching and student mobility partnerships.

All professional services staff are eligible to apply to spend up to a week at an international partner, however, applicants are required to make a compelling case for how the experience will deliver tangible benefits to the University and, particularly, the partnership.
The number of fellowships is limited, but Sussex staff do not need to travel to benefit from the scheme. Hosting visitors provides another opportunity to develop international peer networks and share best practice. Successful applicants will also act as ambassadors for Sussex, and as such should be articulate and knowledgeable intermediaries.
Sussex Professional Staff Fellowships are funded by Global Engagement and partner universities including:
Further information about current collaborations with these partners is available here.

Applications to this scheme are considered on a rolling basis. Applicants are required to discuss their proposal with Peter Boddy, International Partnerships Officer, prior to making a formal application, and to have the approval of their line manager.
For further infomation please see the programme specification [PDF 84.31KB] and application form [DOCX 27.68KB].
For enquiries please contact:
Hilmi Jaidin, International Partnerships Administrator, m.jaidin@sussex.ac.uk
Peter Boddy, International Partnerships Officer, p.boddy@sussex.ac.uk
Suzanne's perspective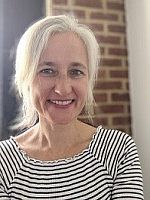 "I visited the University of Ghana with the aim of finding out how researchers are supported by their Library service. Staff from the Library and the International Partnership Office were extremely hospitable and generous with their time. We had the opportunity to share good practice and to discuss the challenges faced by both our Libraries. It also provided the ideal opportunity to discuss the potential for future collaboration, particularly with regard to support for early career researchers. I would strongly recommend these partnership visits both for personal and professional development, and also for the contribution that you can make towards strengthening the University of Sussex's institutional partnerships."
Suzanne Tatham
Academic Services Manager, The Library
Ester's perspective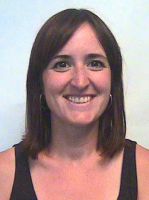 "In May 2018, I spent a week visiting The Chinese University of Hong Kong in Shenzhen, China, as part of the Administrator Exchange Programme scheme. CUHK SZ is one of our institutional partner university and I was really interested in getting to know them more. I not only managed to do so but the week totally exceeded expectations, it was fantastic. I was warmly welcomed by colleagues from the Office of Academic Links, representatives from colleges and faculties, visited the facilities and fully experienced living on the University campus. On top of that, I also had time to experience local transportation, attractions and tasted local food – who would have thought I'd like frog! This is a great institution which I would highly recommend for our students to spend a year, term or summer school at. I am very grateful to colleagues both at CUHK SZ and the Partnership Team here at Sussex for this opportunity, I could not have done it without them. Totally recommend the Administrator Exchange scheme to other colleagues."
Ester Aventin
Executive Officer (Asian Programmes), Sussex Abroad
Felix's perspective

"In July 2018, I was able to observe the preparations for the new Tokyo Institute of Technology research strategy. It was a fascinating opportunity to discuss with the departments responsible for planning, research, industrial liaison and international affairs how they had analysed their strengths and objectives to set their 5, 10 and even 50-year plans. I learned a lot from this process, and I am using that learning in a professional capacity as we build the University research blueprint and our approach to industrial engagement. This was a fantastic opportunity to really experience different points of view that have then fed into my work. I also expect relationships, on the research side, to be developed in the future as there are clear potential synergies to exploit. I would wholeheartedly recommend the Administrator Exchange scheme to other staff at Sussex."
Felix Rehnberg
Head of Research Quality and Impact