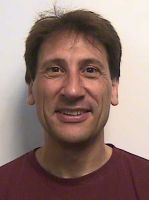 Dr
Ismael Rafols
Role
I work on the mapping of interdisciplinary fields and emergent technologies such as biotech or nanotech, combining scientometrics, network analyses and qualitative approaches. The goal of the research is to improve transparency and plurality in technology assessment and foresight, and in evaluations of scientific organisations. I serve as Editorial Advisor in the journal Scientometrics.
This work is currently supported by an ESRC-ANR funded collaboration (Mapping the dynamics of emergent technologies) with Loet Leydesdorff (Amsterdam) and Phillipe Larédo's group at IFRIS (Paris-Est), and a US NSF-funded collaboration with Alan Porter at Georgia Institute of Technology. Some of our mapping tools received coverage in the magazine ScienceWatch. For more details see: www.interdisciplinaryscience.net.
My previous focus has been on the analysis of interdisciplinarity on nanotechnology. Although this emergent field is often presented as a an example of interdisciplinarity or technological convergence, there is a lack of empirical studies analysing how and why this field is interdisciplinary. Relying both on qualitative data from interviews and bibliometric analyses, we aim to identify the bodies of knowledge of contributing to various subfields of bionanotechnology, the practices (collaborations, recruitment, in-house learning) used by research groups in order to garner knowledge from various sources, and the drivers or visions leading to these cross-disciplinary practices.
Publications
Publication List (with citations) in: Web of Science // Google Scholar.
Biography
I started my career in physics (BSc, Barcelona) then pursued a specialisation in statistical physics and complex systems (MSc, Tokyo) which eventually led me to conduct research in cell and developmental biology combining experimental approaches and mathematical modelling (PhD, Tohoku Univ., Sendai, Japan). After this, I carried out a postdoc in the Physics Dept. of Cornell University (New York) in a project that involved the Cornell NanoBiotechnology Center.
I came to SPRU to undertake an MSc in Science and Technology Policy in 2004, joining shortly after the faculty to work in various projects and consultancies. In 2006-08, I was awarded an EU postdoctoral Marie Curie fellowship, and remained as a SPRU fellow until mid 2012, when I became a research fellow at INGENIO (CSIC-UPV), an innovation research institute in the campus of the Universitat Politècnica de València, with a 5-year Ramon y Cajal Fellowship.
Besides academia, I have worked on international cooperation in Oxfam-Intermon (1993-4) and the Int. Assoc. of Educating Cities (2003-04). I have spent 7 years in Japan and have travelled extensively in Asia.
Research dynamics and governance of emergent technologies (nanotech, biotech)
Interdisciplinarity, knowledge integration and technological convergence -public policies and organisational arrangements.
Use of S&T indicators in research evaluation and foresight.
Network analysis: applications to innovation studies (bibliometric, social networks.
Journal Articles
Selected:
Rafols, I., Leydesdorff, L. O'Hare, A., Nightingale, P. and Stirling, A. (2012) How journal rankings can suppress interdisciplinarity. A comparison of innovation studies and business & management. Research Policy (online). Preprint. Interactive Maps. William Page Best Paper Award in the 2011 Atlanta Science and Innovation Conference. See comment in Paul Wouter's blog.
Rafols, I., Hopkins, M.M., Hoekman, J., Siepel, J., O'Hare, A., Perianes-Rodríguez, A., Nightingale, P. (2012). Big Pharma, Little Science? A bibliometric perspective on big pharma's R&D decline. Technological Forecasting & Social Change (online). Preprint. Nominated to Best Paper Award in 2012 DRUID Conference.
Rafols, I., Porter, A.L. and Leydesdorff, L. (2010) Science overlay maps: A new tool for research policy and library management. Journal of the American Society for Information Science and Technology. 61(9), 871–1887. PDF. Interactive Maps. Overlay toolkit.
Rafols, I. and Meyer, M. (2010) Diversity and Network Coherence as indicators of interdisciplinarity: case studies in bionanoscience. Scientometrics 82(2), 263-287. PDF
Global and overlay maps of science

Leydesdorff, L. and Rafols, I. (2011) The Local Emergence and Global Diffusion of Research Technologies: An Exploration of Patterns of Network Formation. Journal of the American Society for Information Science and Technology. PDF
Rafols, I. and Leydesdorff, L. (2009). Content-based and Algorithmic Classifications of Journals: Perspectives on the Dynamics of Scientific Communication and Indexer Effects. Journal of the American Society for Information Science and Technology. PDF
Leydesdorff, L. and Rafols, I. (2009) A Global Map of Science Based on the ISI Subject Categories. Journal of the American Society for Information Science and Technology, 60(2), 348-362. PDF & Interactive Map of Science. How to make Map of Science with Pajek USER-KIT. This paper was identified as a Fast Breaking Paper by Thomson-Reuter's Essential Science Indicators. Interview in the magazine ScienceWatch.
Measures and mapping of interdisciplinary research
Leydesdorff, L. and Rafols, I (2011) Indicators of interdisciplinarity of journals: Diversity, centrality, and citations. Journal of Informetrics, 5(1), 87-100. PDF
Wagner, C. S., Roessner, J. D., Bobb, K., Klein, J. T., Boyack, K. W., Keyton, J., Rafols, I. and Börner, K. (2011). Approaches to Understanding and Measuring Interdisciplinary Scientific Research (IDR): A Review of the Literature. Journal of Informetrics, 5(1), 14-26.
Kiss, I. Z., Broom, M., and Rafols, I. (2010) Can epidemic model describe the diffusion of topics across disciplines? Journal of Informetrics, 4, 74-82. PDF
Porter, A.L. and Rafols, I. (2009) Is Science Becoming more Interdisciplinary? Measuring and Mapping Six Research Fields over Time. Scientometrics. 81(3), 719-745. PDF, Supplement & Data
Rafols, I., and Meyer, M. (2009) Disciplinary diversity and topic coherence: the case of hybrid nanomaterials research. Collnet Journal of Scientometrics and Information Management, 3(1), 79-88.
Qualitative studies on science dynamics
Rafols, I. (2007) Strategies for knowledge acquisition in bionanotechnology: Why are interdisciplinary practices less widespread than expected?. Innovation: the European Journal of Social Science Research. 20(4), 395-412. PDF.
Rafols, I. and Meyer, M. (2007) How cross-disciplinary is bionanotechnology? Explorations in the specialty of molecular motors. Scientometrics 70(3), 633-650. PDF.
Governance of nanomaterials
Rafols, I, van Zwanenberg, P., Morgan, M., Nightingale, P., and Smith, A. (2011) Missing links in nanomaterials governance: bringing industrial dynamics and downstream policiesin to view. Journal of Technology Transfer, 36(6), 624-639. PDF. See comments by the Center of Nano in Society of UCSB.
van Zwanenberg, P., Rafols, I., Morgan, M., Nightingale, P., and Smith, A. (2009) How can regulation shape the direction of nanomaterials innovation?. Notizie de Politeia, 94, 150-160. Preprint
van Zwanenberg, P. and Rafols, I. (2009) There is plenty of room downstream. Industrial dynamics and the governance of nanomaterials. Preprint
Book Chapters
Rafols, I., Park, J.-H., and Meyer, M. (2010) 'Hybrid nanomaterial research: is it really interdisciplinary?' Rurack, K. and Martínez- Máñez, R. (Eds.) The Supramolecular Chemistry of Organic- Inorganic Hybrid Materials. John Wiley & Sons, Hoboken, NJ, US (Forthcoming). Preprint
Policy Reports
Nightingale, P., Morgan, M., Rafols, I., and van Zwanenberg, P. (2008). Nanomaterials Innovation Systems: Their Structure, Dynamics and Regulation. Report for the Royal Commission on Environmental Pollution (RCEP). SPRU report. See also the final RCEP report and recommendations, partially drawing on the SPRU contribution.

Meyer, M., Makar, I., Rafols, I., Olsen, D., Wagner, V., Zweck, A., Porter, A.L, Youtie, J. (2008) Euronano: Nanotechnology in Europe: assessment of the current state, opportunities, challenges and socio-economic impact. ETEPS. (Forthcoming).
Rafols, I. (2007) BioPolis - Inventory and analysis of national public policies that stimulate research in biotechnology, itsexploitation and commercialisation by industry inEurope in the period 2002-2005. National reports of France, Ireland, Italy and Hungary. See also Final report with collaborators from TNO (NL), ISI Fraunhofer (DE) and SPRU.
Proceedings
Rafols, I. and Meyer, M. (2007) Diversity measures and network centralities as indicators of interdisciplinarity: case studies in bionanoscience. In Proceedings of the 11th International Conference of the International Society for Scientometrics and Informetrics, Madrid, 2007. Preprint
Representative publications as researcher in the Natural Sciences (1992-2001)
Dynamics of cell-type differentiation in social amoebae:
Rafols, I., Amagai, A., Maeda, Y., MacWilliams, H.K., and Sawada, Y. (2001). Cell type proportioning in Dictyostelium slugs: lack of regulation within a 2.5-fold tolerance range. Differentiation, 67, 107-116. PDF
Pattern formation in bacterial colony growth:
Rafols, I. (1998) Formation of concentric rings in bacterial colonies. Master Thesis. Chuo University, Tokyo, Japan. PDF.
Matsushita, M. , Wakita, J., Itoh, H., Rafols, I., Matsuyama, T., Sakaguchi, H. and Mimura, M. (1998). Interface growth and Pattern Formation in Bacterial Colonies, Physica A 249, 517-524. PDF
Hysteresis in structural phase transitions:
Vives, E., Ortin, J., Manosa, Ll., Rafols, I., Perez-Magrane, R., and Planes, A. (1994). Distribution of Avalanches in Martensitic Transformations, Phys. Rev. Lett. 72, 1694-1697. PDF
Josep Ràfols i Esteve (2010) Els industrial i polítics al primer terç del segle XX. El cas de Lluís Alfons Sedó. PDF
I contribute to the SPRU MSc programmes in STI studies with lectures on STI Indicators, Network Analysis, and Innovation for Sustainability. From 2007 to 2012 I was convenor of the Innovation Systems Course of the BSc in Business and Management Studies at Sussex.
Between 2005 and 2007, I created and chaired the "Controversies on S&T", a series of seminars with a debate format aimed at fostering the participation of postgraduates and visting scholars in SPRU's research agenda.