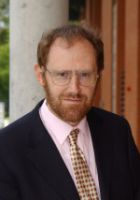 Prof
Ben Martin
Biography
Professor of Science and Technology Policy Studies
BA (first class honours) degree in Natural Sciences, University of Cambridge, and Kitchener Scholar (Churchill College, Cambridge); MSc ('The Structure and Organisation of Science and Technology'), University of Manchester
Professor Ben Martin studied physics as an undergraduate at Cambridge and science policy as a postgraduate at Manchester. He has carried out research for 30 years in the field of science policy, serving as the Principal Investigator or Project Leader on over 50 research projects and commissioned studies. These have been mostly concerned with the development of techniques for generating systematic information to aid decision-making in relation to science, engineering and technology.
Among the areas in which he has made a contribution are:
the first evaluation of 'big science' facilities using 'converging partial indicators'
assessments of research performance in 'small science' and engineering
evaluation of technological 'spin-offs' and training benefits from research
analysis of position of women in science and factors affecting career development
appraisal of impact of strategic and applied research government programmes
evaluation of government support mechanisms for research
assessment of national research performance, especially the UK's performance
some of the first studies of foresight in science and technology
production of first truly comparable international statistics on government funding of academic and related research; comparison of research inputs and outputs
analysis of the factors determining research performance (e.g. economies of scale)
different approaches to university research assessment, and use of indicators
analysis of links between science and technology
nature of research collaboration
identifying users (and their long-term research needs) for environmental sciences
economic benefits of publicly funded research and rationale for public funding
evolving links between university departments and industry
changing national research systems
impact of social science research on non-academic audiences
impact of the Culyer changes on R&D in the NHS
changing 'social contract' between universities/research and the state
analysis of 'creative knowledge environments'
assessment of research in the social sciences and arts & humanities
the evolution of science policy and innovation studies
Some of the main contributions are summarised in the Professorial Lecture that he gave at University of Sussex.
Role
Since 1996, I have been Professor in Science and Technology Policy Studies at SPRU, one of the world's leading institutions in the area of science policy and innovation studies. I served as Director of SPRU from 1997-2004.
In addition, I am currently Associate Fellow of the Centre for Science and Policy (CSaP), University of Cambridge, where I was invited to give the Second Distinguished Lecture on 3 March 2010. A video of this lecture, entitled 'Science Policy Research – Can Research Influence Policy? How? And Does It Make for Better Policy?', is available on the web. I am also Senior Visiting Fellow, Centre for Business Research, Judge Business School, University of Cambridge.