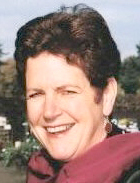 Prof
Barbara Einhorn
Post:
Emiritus Professor (Sociology)
Other posts:
Emeritus Professor (Sociology)
Emeritus Professor of Gender Studies (Sussex Centre for Migration Research)
Location:
Friston Building Fr-233
Email:
B.Einhorn@sussex.ac.uk

Telephone numbers
Internal:
8010
UK:
01273 678010
International:
+44 1273 678010
download vCarddownload vCard to your mobile
Biography
BA, MA (1st class Hons), PhD (Otago, New Zealand)
Role
Professor of Gender Studies, Department of Sociology, School of Sociology, Law and Politics. Doctoral supervision in the areas of gender, citizenship, nationalism and identity; women's movements; migration and the idea of 'home' and belonging. MA course: Gender, Nation, Identity.
Current Research Interests
Citizenship, gender and civil society
Migration in relation to notions of 'home' and belonging
Nation and identity
Religion, gender, politics
Barbara has supervised doctoral research on:
Gender, Law and Public Policy in Post-Authoritarian Regimes: The Cases of Chile and Brazil
Gender Politics in Trouble: Successes and Failures in the Implementation of Global Feminist Politics in Local Women's Activism in South Korea, 1980s and 1990s
Lone Motherhood, Social Policy and Women's Citizenship: Women and the Welfare State in South Korea
She welcomes applications in a wide range of comparative and inter-disciplinary gender research areas.
Current DPhil Students' Thesis Topics
Democratic Theory and Citizenship Practice: Can Democracy Facilitate Gender Equitable Citizenship? A Case Study of Korea
Expatriate Women's Relationships with Domestic Workers in Singapore
Gender, Migration, and Social Change: The Return of Filipino Migrant Women Workers
Intersex: Facing 'Reality' as an XY-Female
Love, Gender and Power: Intimacy in the Life Trajectories of Lone Mothers
Nationalism and Masculinity in the Context of Cyprus

Patriarchy and Honour Based Violence: A Case Study of Honour Killings in Turkey
MA in Gender Studies: Option in: Gender Nation Identity.
Related professional roles: Associate Editor, The European Journal of Women's Studies; Editorial board member: International Feminist Journal of Politics, and Asian Journal of Women's Studies. Barbara has acted as a consultant on gender to the United Nations women's programme (UNIFEM), to the International Labour Organisation (ILO) and to the World Bank.