Pioneering research into safeguarding young people beyond the family home revealed in new book by Sussex professor
By: Vicky Trendall Lane
Last updated: Thursday, 20 October 2022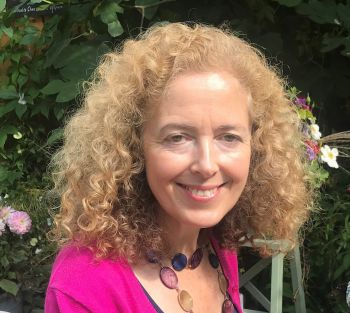 Pioneering new ways for the social care sector to address shortfalls in adolescent safeguarding beyond their family home have been revealed in a new open access book.
The book, titled by Safeguarding Young People Beyond the Family Home: Responding to Extra-Familial Risks and Harms, has been co-written by Michelle Lefevre, Professor of Social Work and Social Care at the University of Sussex and Carlene Firmin, Professor of Sociology at Durham University, with support from researchers Nathalie Huegler (Sussex), and Delphine Peace (Durham), as part of an ongoing four-year collaborative project.
Produced through the Economic and Social Research Council (ESRC)-funded Innovate Project, the book explores innovative ways local authorities might more effectively address the extra-familial risks and harms that young people encounter and experience in relationships and environments unrelated to their home. These include criminal and sexual exploitation, such as that encountered with County Line gangs, weapon-enabled violence, sexual harassment and abuse in schools.
Currently, these extra-familial harms pose complex challenges for conventional safeguarding systems in the UK, which have primarily been designed to address concerns relating to parenting capacity at home. As a result, there have been a number of high-profile failures by statutory agencies to support and protect young people in recent years.
To identify the systemic nature of these deficits in UK social care practice, the research team conducted an in-depth review of interventions and service models across ten countries, which they say are embedded in legislative and practice frameworks.
They also worked with Research in Practice, an organisation who bring together academic research, practice expertise and service user experience to develop services across the care sector, and Innovation Unit, a social enterprise that uses the best innovations to deliver, positive long-term impact for people, to trial innovative new approaches to tackle these deficits.
The team then used their findings to put together a new, 'pioneering' framework for more effective practice models and systems for the UK care sector.
Professor Michelle Lefevre of the University of Sussex, said:
"Within our research, we saw how shortfalls were perpetuated across safeguarding, welfare and criminal justice systems, despite the care and commitment of individual practitioners or services. It became clear that we need to break the patterns of risk, vulnerability and responsibility that underline conceptions of young people – particularly those who are both victimised and also victimising others – if we are to transform interventions and services so they meet what young people need and say they want.
"It's why, within Safeguarding Young People Beyond the Family Home, we have proposed a pioneering and - we believe – far more effective framework for system and practice change that will address these shortfalls and provide better support for young people exposed to extra-familial risks. This framework is relationship-based, interagency, contextual, youth-centred and targeted at the specific dynamics of harms beyond the home."
Professor Carlene Firmin of Durham University, said:
"The findings and recommendations of this book are targeted not only at practitioners, but at policy makers, commissioners and sector leaders. Ultimately, through it, we are making a clarion call to the care sector to re-envision the statutory social work role and definitions of who needs – and merits – support and protection, in order to better protect these vulnerable young people going forwards."
Safeguarding Young People Beyond the Family Home: Responding to Extra-Familial Risks and Harms, by Carlene Firmin, Michelle Lefevre, Nathalie Huegler and Delphine Peace, will be published today by Bristol University Press and is available both free to access online and in paperback for £14.99. Visit
https://bristoluniversitypressdigital.com/view/book/9781447367277/9781447367277.xml for more details or to download or purchase your copy.