University stationery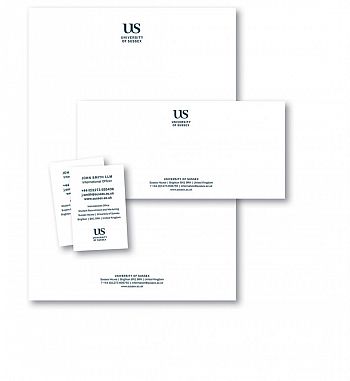 The Print Unit holds design templates for standard University letterheads, compliments slips and business cards as shown right, which can be customised with your personal details.
Business School stationery has its own corporate branding (not shown) which we also hold templates for.
You can use the Stationery request form to send us your requirements (requires your University log-in details). Drop-down lists allow you to select your school or department - but please note that these are constantly changing so the form is not always up-to-date. If your department is not listed you can add it manually as part of the postal address.
On receipt of your request a member of the Print Unit team will be in touch with a quote and a Service Centre reference number so you (or your school office) can raise a purchase order.
We will then create a PDF proof using the information in your request for you to check and approve before we print.