Friday 8 January 2016
University of Sussex

A Sussex Documentary Arts Research Group event, supported by Sussex Centre for the Visual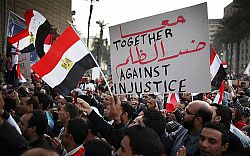 This one-day event explored the potential and the potential limits of documentary practices, conceived very broadly, in the current political context. Presentations centred around the following questions: How would we characterize documentary's current political potential to resist, given that resistance itself is not a straightforward or clearly delineated activity? What would a counter-narrative imply at this moment in time and is it always under threat of co-option and re-appropriation? What might it mean to defy the social order through sounds or images, which are nonetheless produced as part of that very order? Wherein lies documentary's presumed special relationship with defiance and resistance, and what new strategies might be needed to better realise its potential in this direction?