Thursday 13 November, 18.00-19.30
Jubilee-144, University of Sussex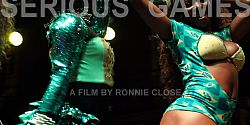 Cairo-based artist and filmmaker Ronnie Close presents two recent film works, exploring relationships between politics and football. 'More Out of Curiosity' (2014) focuses on the Ultras: Cairo-based football fans who have become enmeshed in the city's street politics. 'Serious Games' looks at the 2014 World Cup in the context of Neoliberal economics. Both films adopt a self-reflexive register: combining different voices and perspectives.
Close's work has been widely exhibited and published throughout Europe, North America and the Middle East, at venues including the Kassell Documentray Film Festival, Brighton Photo Biennial, Photo-Cairo and the Syrian Photography Festival.