Tuesday 2 May, 18.00-19.30
Arts A2, University of Sussex, Falmer, Brighton
The event is free. All welcome. No booking required.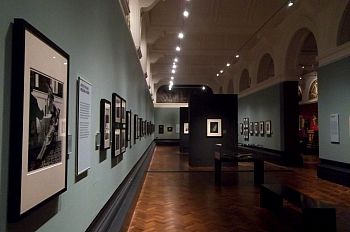 Hear Martin Barnes discuss the V&A's future plans for photography, following the relocation of the Royal Photographic Society collection from the National Media Museum in Bradford.
The V&A recently announced plans to open a state of the art photography research centre, doubling its exhibition space, establishing a new photography festival and a new digital resource. This event offers a valuable chance to learn more about the future of photography at the museum and its place in the wider cultural landscape from the curator whose vision is driving the project.
Martin Barnes is Senior Curator of Photographs at the Victoria and Albert Museum (V&A) London which he joined in 1995. Previously, he worked for the Walker Art Gallery, Liverpool and studied at the University of Leicester and the Courtauld Institute of Art, London.
Since 1997 he has worked on the Photography Gallery at the V&A, which draws exhibitions from the Museum's national collection of the art of photography. He has also curated numerous UK touring exhibitions, including Aspects of Architecture; Where Are We; Questions of Landscape and Something That I'll Never Really See; Contemporary Photography from the V&A and was the V&A curator for the exhibitions: Diane Arbus Revelations (2005-6); Twilight: Photography in the Magic Hour (2006); Shadow Catchers: Camera-less Photography (2010) and co-curator of Figures and Fictions: Contemporary South African Photography(2011).
His publications include Benjamin Brecknell Turner. Rural England through a Victorian Lens, (V&A Publications, 2001); Illumine. Photographs by Garry Fabian Miller. A Retrospective (Merrell, 2005); Twilight: Photography in the Magic Hour (V&A / Merrell, 2006) and Shadow Catchers: Camera-less Photography ( V&A / Merrell, 2010).
This event is a collaboration between University of Sussex Art History, The Centre for Photography and Visual Culture & Photoworks