Wednesday 15 July, 17.30-19.00
Fulton A Lecture Theatre, University of Sussex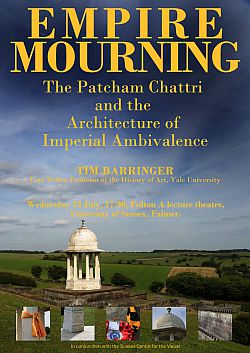 In this public lecture, entitled 'Empire Mourning: The Patcham Chattri and the Architecture of Imperial Ambivalence', Tim Barringer, Paul Mellon Professor of the History of Art at Yale University, will discuss this important local landmark in the context of his current research into relationships between art and empire.
The event is free. All welcome.